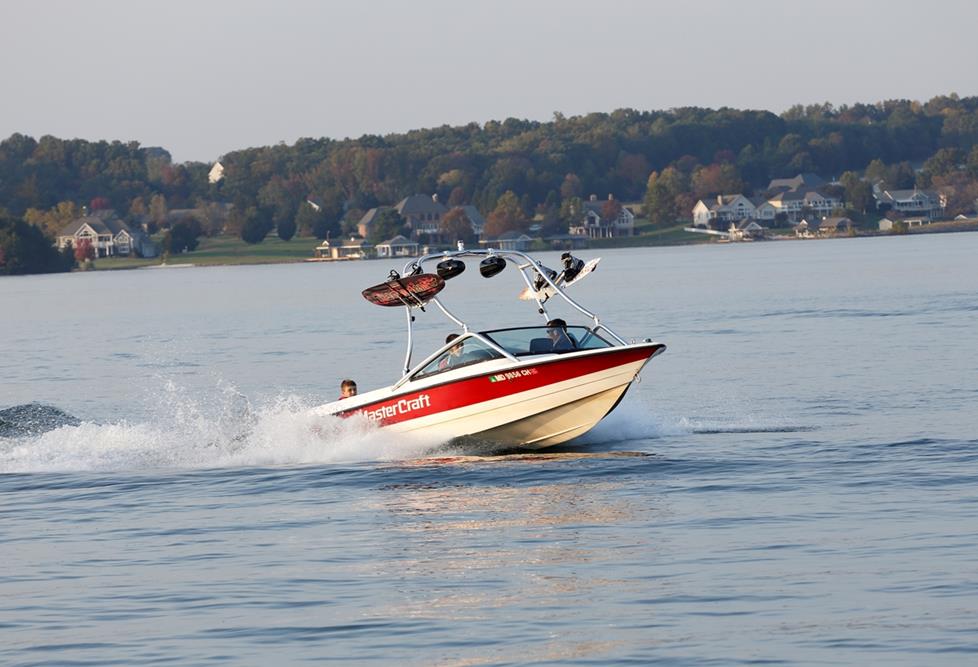 How much great sound can you get on a 25 year-old MasterCraft ProStar 190? For a recent catalog article, we decided to find out. Our friend Tim already had a cool boat, but the stereo wasn't keeping up with the program. We decided to do something about that. Here's the gear we chose: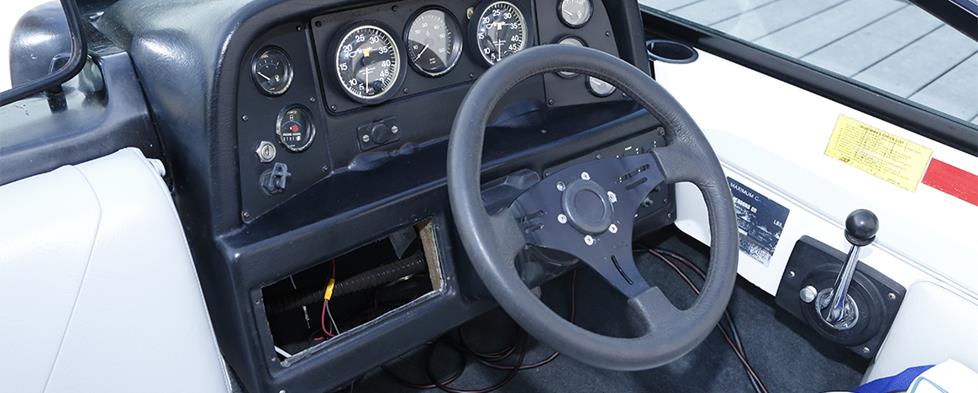 Where the new stereo would go (Crutchfield research photo)
Receiver
We installed a Fusion digital media receiver in the boat. Because of the way the old radio was installed, we had to modify the dash area a bit. We cut a small mounting plate out of an ABS plastic panel, then attached an adapter plate to secure the stereo.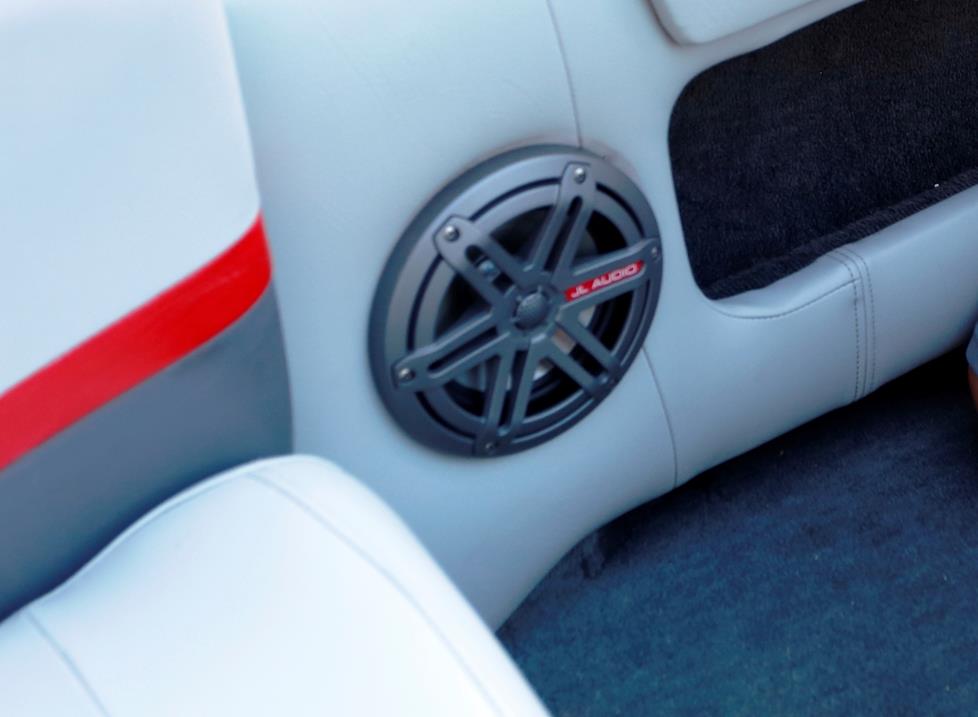 These JL Audio speakers feature built-in LED lighting (Crutchfield Research Photo)
Speakers
In an open speedboat, high-performance speakers are an absolute must. In the cockpit area, we installed two pairs of JL Audio 6-1/2" marine speakers, which combine great sound with built-in LED lighting.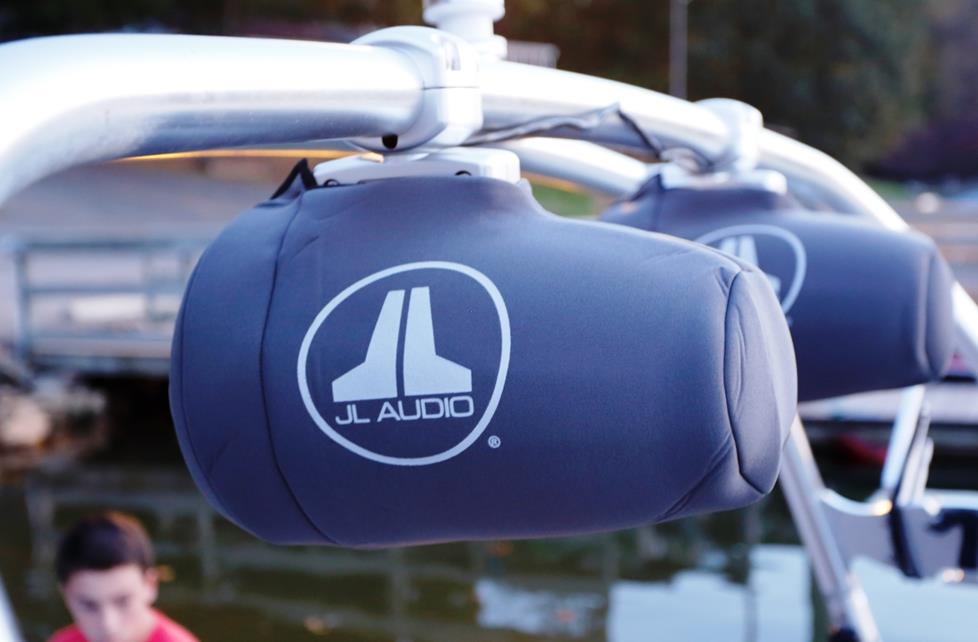 The neoprene covers protect the JL Audio speakers when the boat's at the dock (Crutchfield Research Photo)
Tim and his family enjoy wakeboarding, so we installed a pair of JL Audio tower speakers. These 7.7" rockers pump out plenty of sound, and they're made to stand up to the marine environment. We also added a set of neoprene covers to protect the speakers when the boat's not in use.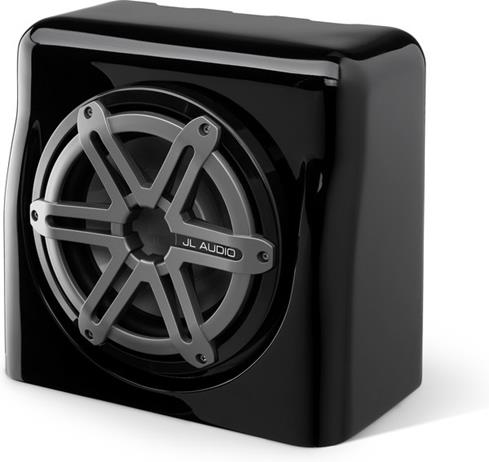 This JL Audio subwoofer supplies more than enough bass
Subwoofer
The old subwoofer was unsuited for the job and way too huge for the boat. We replaced it with the JL Audio FS110. This marine-rated subwoofer and fiberglass enclosure fit neatly into the storage compartment, so the result is better bass, plus more room for life jackets and other essential gear.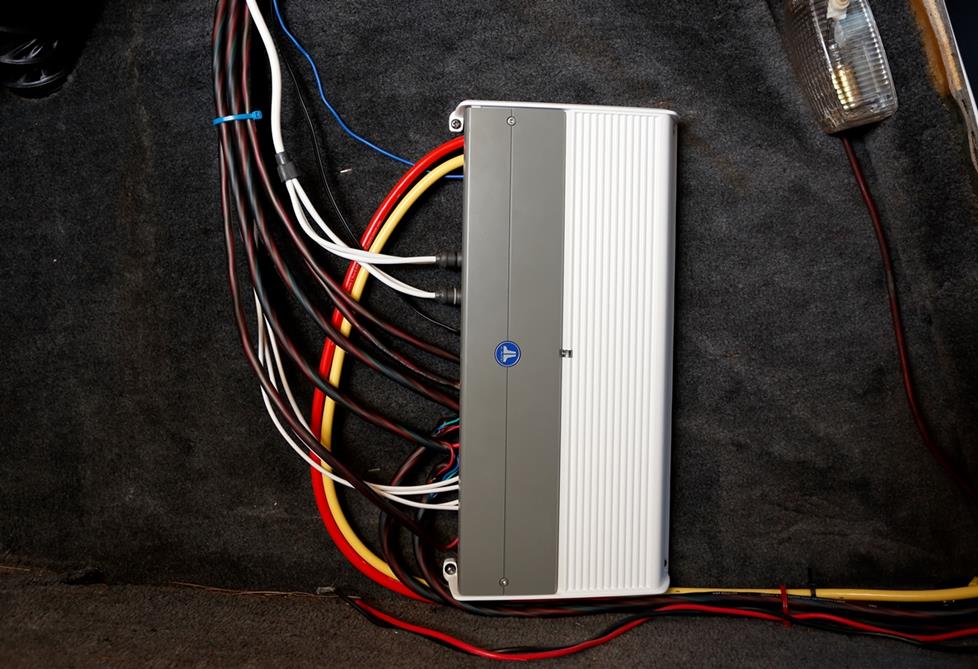 This powerful amp gives this system the power it needs (Crutchfield Research Photo)
Amplifier
We installed a JL Audio M800/8v2 marine amplifier, an 8-channel, Class-D powerhouse that fits against the bulkhead in the cargo hold. A JL Audio HD-RLC remote level control allows Tim to adjust levels from the cockpit.
The most important part of the system might be the part you don't see – the wiring. We used marine-rated power and speaker wires to connect everything, plus a JL Audio marine amp wiring kit. All of this gear is designed to resist moisture and corrosion.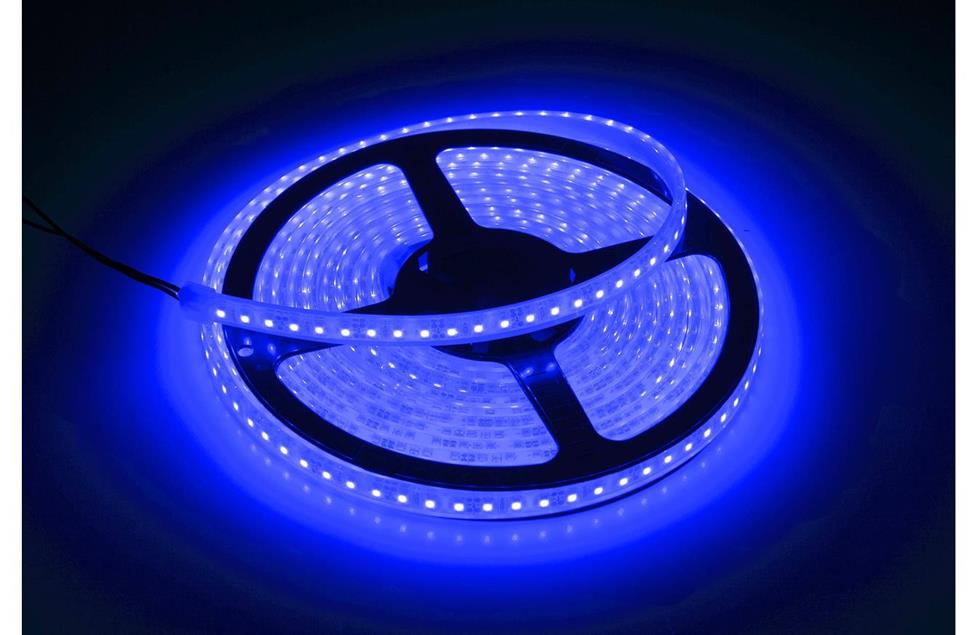 The Wet Sounds LED lighting matches the speakers
Lighting
We also ran Wet Sounds LED lighting along the gunwales. These attractive, efficient, blue lights run on standard 12-volt power. We used a sturdy 80-amp circuit breaker to control the system. Marine-rated lighting is a very cool thing to add to any boat.
For more information, plus handy installation tips you can use on your boat, check out our article, "Pro tips from our marine audio experts." If you have any questions about installing new stereo gear on your boat, contact our advisors by phone, chat, or email.