Music nourishes the soul. Show your love to the people in your life who feel the elevating power of music most keenly with gifts that make listening easy and inspirational.
Whether your favorite music lover is more likely to be found sitting in the sweet spot between two stereo speakers in a classic hi-fi setup, watching a favorite concert film, listening to headphones, or setting up an impromptu party with karaoke on their deck, we've got you covered. We've put together some specific recommendations based on our hands-on experience and feedback from customers.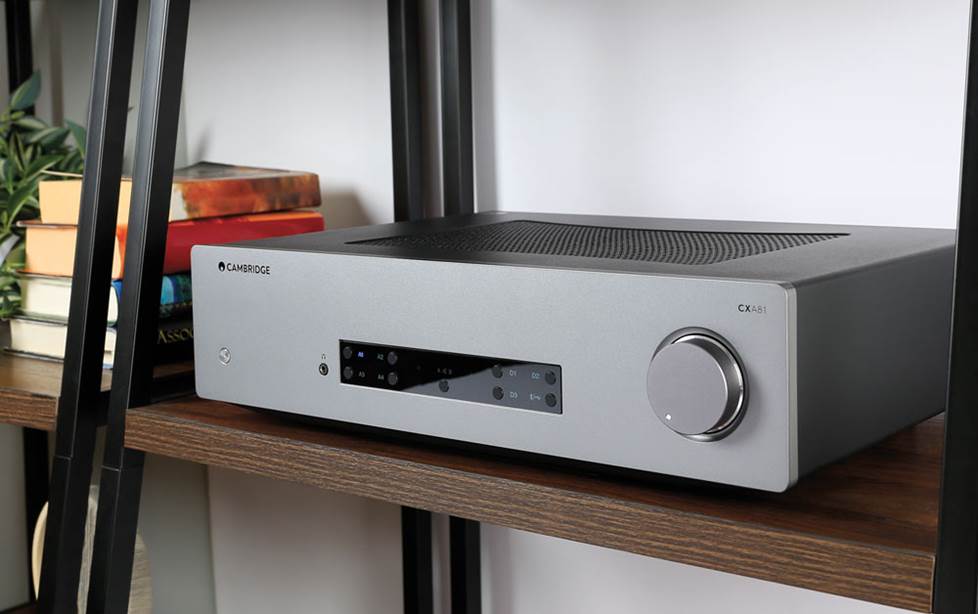 1. An integrated amp that reveals rich musical detail
An integrated amp can be the heart of a classic stereo system. The Cambridge Audio CXA81 is a customer favorite from a storied brand with audiophile-grade circuitry and super-solid construction.
You can connect pretty much any analog or digital source. It even has a balanced input for higher-end components and Bluetooth for easy wireless streaming.
Looking for a more affordable option that still provides great stereo sound? The Yamaha A-S301 has satisfied hundreds of our customers with its clean power and full, clear audio quality.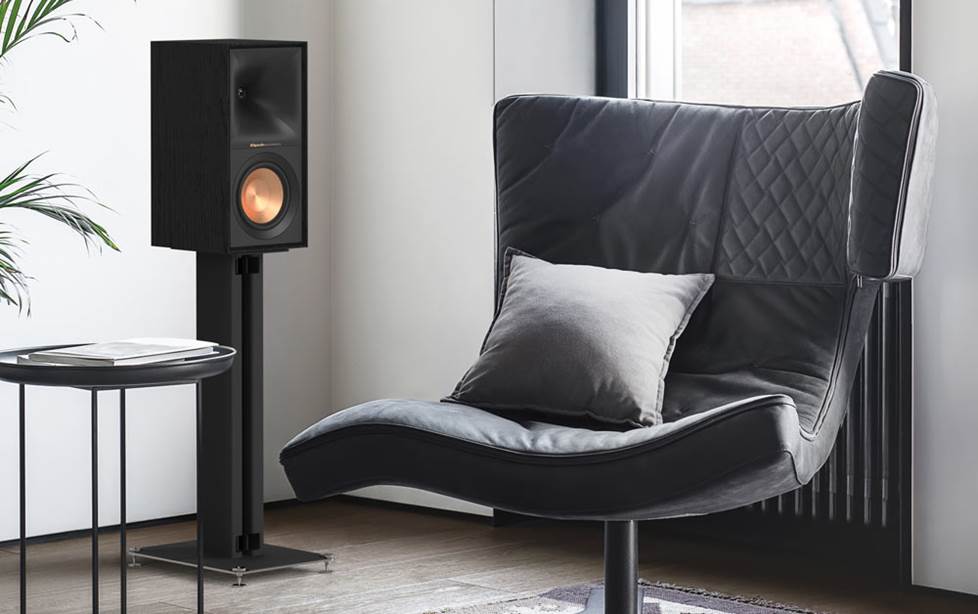 2. Stereo speakers for classic hi-fi sound
One of the easiest ways to put an ear-to-ear smile on a music lover's face is to give them a good pair of bookshelf speakers. The Klipsch Reference R-50M bookshelf speakers have the crisp, clear, and lively Klipsch sound that our customers rave about, and pair nicely with pretty much any receiver or amplifier.
Need to fill up a bigger listening space? Expand their audio experience with a pair of Polk Signature Elite ES60 floor-standing speakers. Our customers love their rich, full sound and hard-to-beat value.
Pro tip: we always recommend that you put bookshelf speakers on stands to get the best sound, and when you do, they take up about the same amount of space as many of our floor-standing models.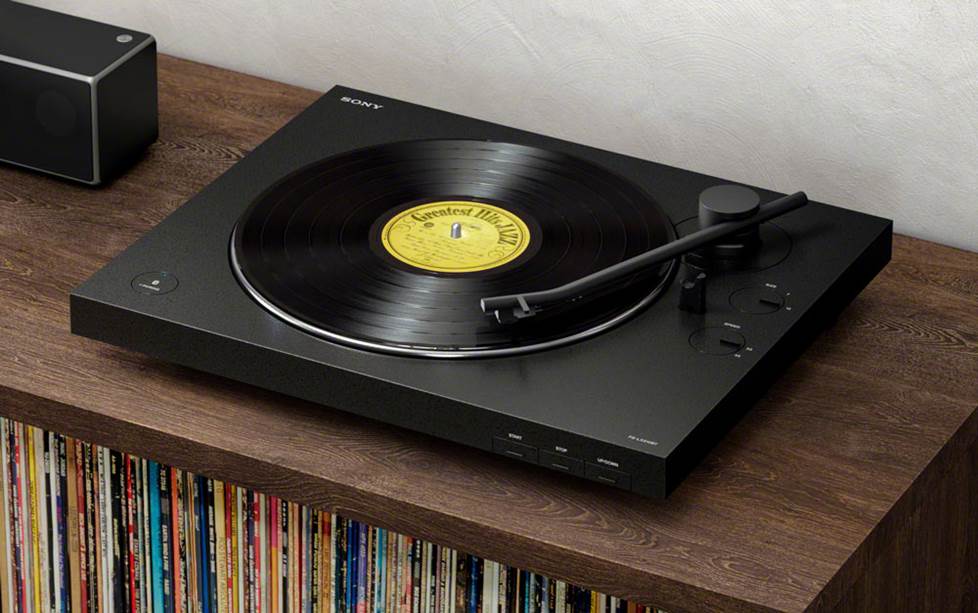 3. A turntable that makes it easy to enjoy vinyl
There's something about the warm sound of vinyl, the ritual of cleaning and playing records, and the pleasure of checking out cool album art and credits while you listen that other formats just can't replicate.
The sleek and affordable customer-favorite Sony PS-LX310BT turntable is easy to set up and use, thanks to its automatic operation and wireless playback feature. That makes it perfect for someone who's just getting into vinyl.
This turntable's selectable built-in phono preamp lets you connect to just about any sound system. It even has Bluetooth for streaming your vinyl to compatible speakers or headphones.
For a more audiophile-grade experience, consider the Pro-ject Debut Carbon EVO. Its factory-mounted Sumiko Rainier cartridge and quiet manual operation will make their vinyl sound great. And it comes in eight different colors, so you can surprise them with their favorite.
Whichever turntable you choose, it's important to set it up properly. Fortunately, pretty much anyone can do it. Check out our tips for getting the best sound out of your turntables to learn more.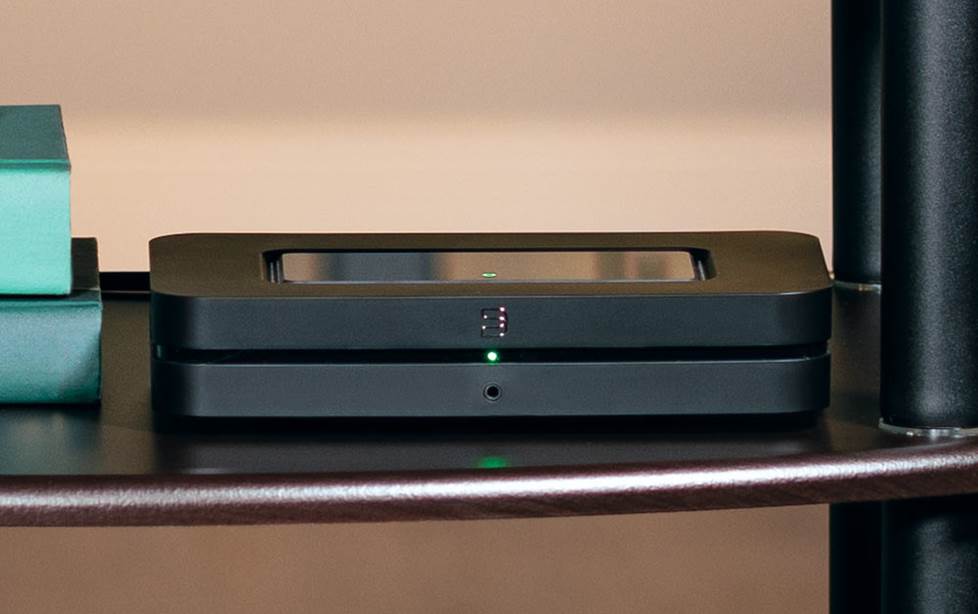 4. A streaming component for any hi-fi system
For the music lover who already has a sweet hi-fi system, a high-res streamer adds music from a range of music services and more. The extremely popular Bluesound NODE delivers full, detailed sound that I enjoy listening to every day — so much so that I've got two in different rooms at my home.
It's super-versatile and works with Apple AirPlay 2, Roon, and its own BluOS control app for powerful multi-room control. It also works with Spotify Connect and TIDAL Connect and has two-way Bluetooth.
The WiiM Pro Plus is a more affordable option. It has an impressively musical DAC as well as multi-room streaming capability.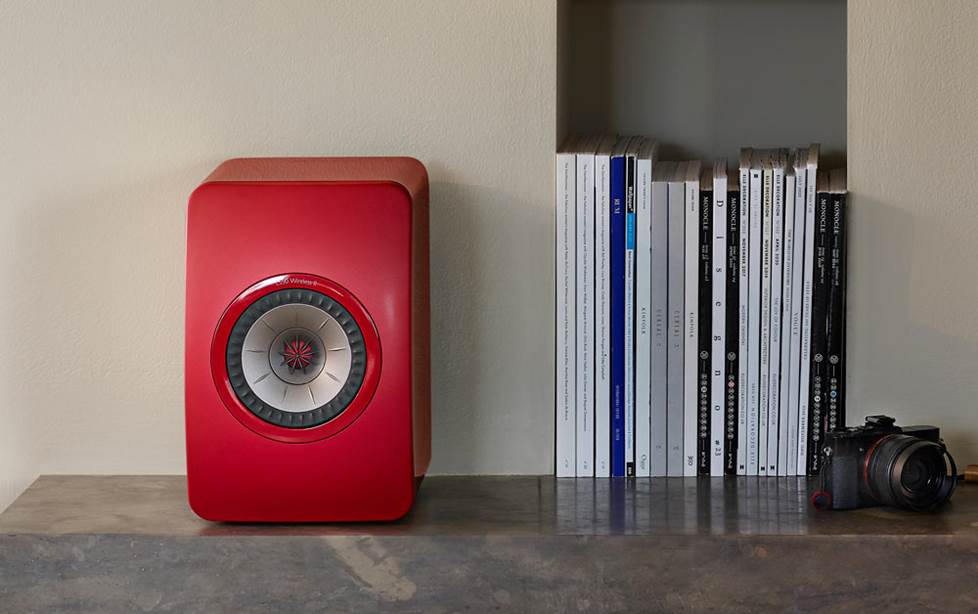 5. Easy, great sound with powered stereo speakers
Powered stereo speakers let you connect wired and wireless audio sources without a separate receiver or amplifier in the mix. KEF's popular LS50 Wireless II speaker system provides a complete stereo hi-fi that you can start listening to immediately, thanks to its versatile streaming options.
It's got high-quality built-in amplification — a robust 380 watts in each speaker. It's also got Wi-Fi, Bluetooth, an analog aux input, and even an HDMI eARC port if you want to use it for TV sound as well as music.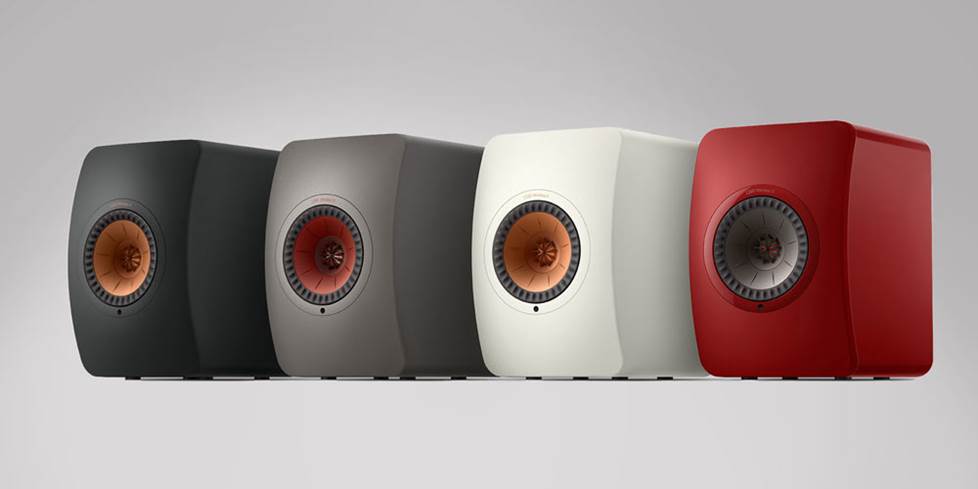 The KEF LS50 II wireless speaker system comes in four décor-friendly colors.
If you're looking for desktop speakers to use for more near-field listening, consider the Audioengine HD3. Our customers love their easy setup, great sound, and stylish looks. And their Bluetooth has aptX HD encoding, which can transmit audio in CD-like quality. It also has a super-stable 100-foot range.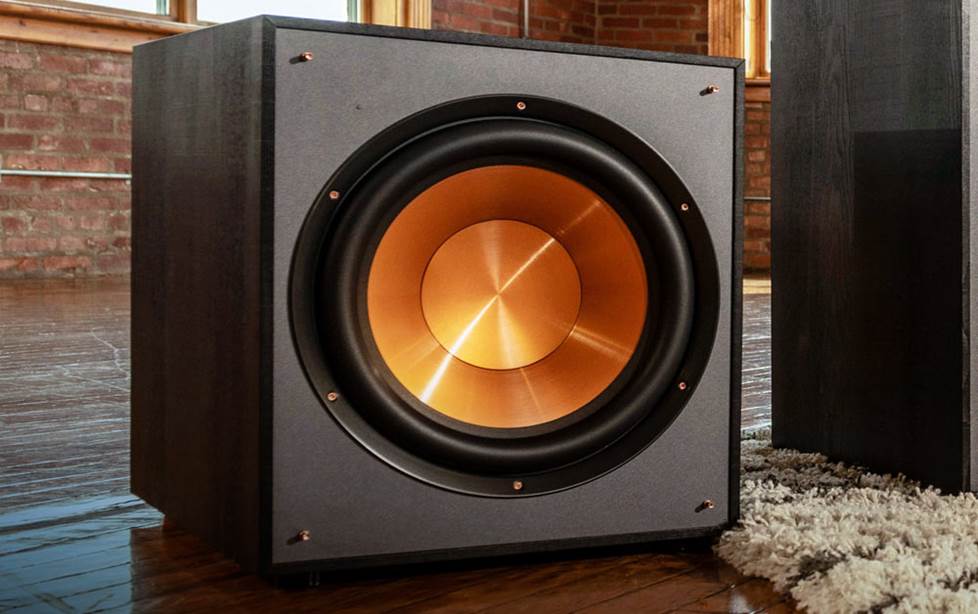 6. Feel the music with a powered subwoofer
Powered subwoofers are an easy way to add more and better bass to your hi-fi system. Their built-in amplification means you can connect them to any receiver, amp, or powered speakers with a sub output without compromising the output of the other speakers in your system. In fact, using a subwoofer can take a load off your other speakers, which helps them sound their best.
The Klipsch Reference R-120SW powered subwoofer continues to exceed customers' expectations by providing the throb and thump they've been missing. It gives you controlled, accurate bass that sounds great for music as well as TV soundtrack audio.
If you need something for a tighter space, check out the compact Kanto SUB8. Our customers love its powerful, musical bass and small footprint.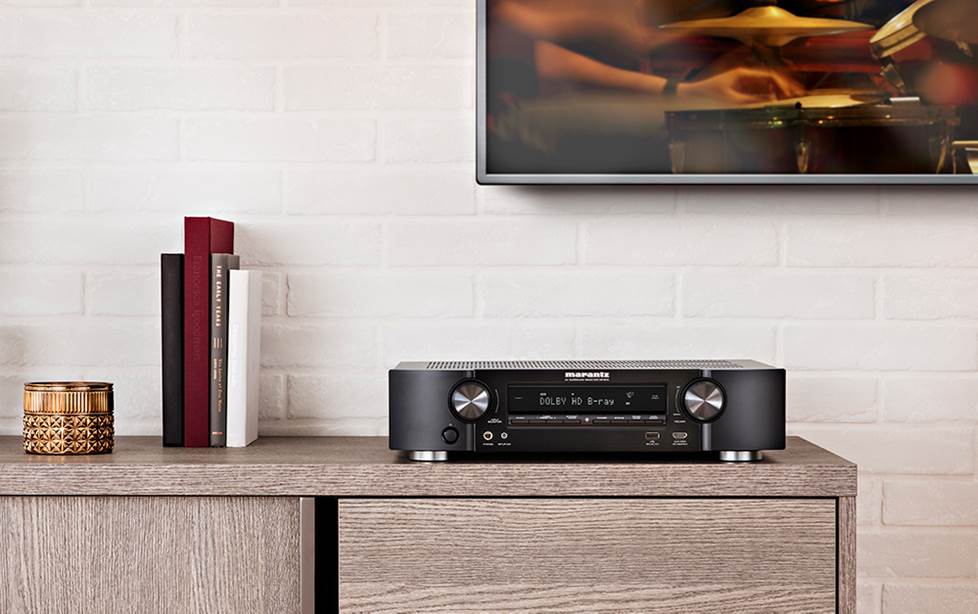 7. A home theater receiver for thrilling surround sound and music
For people who love movies and music equally, a home theater receiver can pull double duty. They have connections for all types of audio gear, and many of them also have wireless streaming capability built in.
the Marantz NR1510 is a great gift for the music lover whose home theater doubles as a listening room. And why not, especially if their favorite movie is a well-recorded concert film like The Last Waltz?
The NR1510 is a slimline receiver that's about half as tall as a typical home theater receiver, so it can fit in just about any space. It has Wi-Fi, Bluetooth, and plenty of wired connections, including a dedicated phono input. It's even compatible with Alexa and the Google Assistant, so you can ask your favorite voice assistant to change volume, play, pause, skip tracks, and more.
Looking for a wallet-friendly option for a larger space? Consider the Yamaha RX-V4A. Our customers love its clear sound, quality construction, and affordability.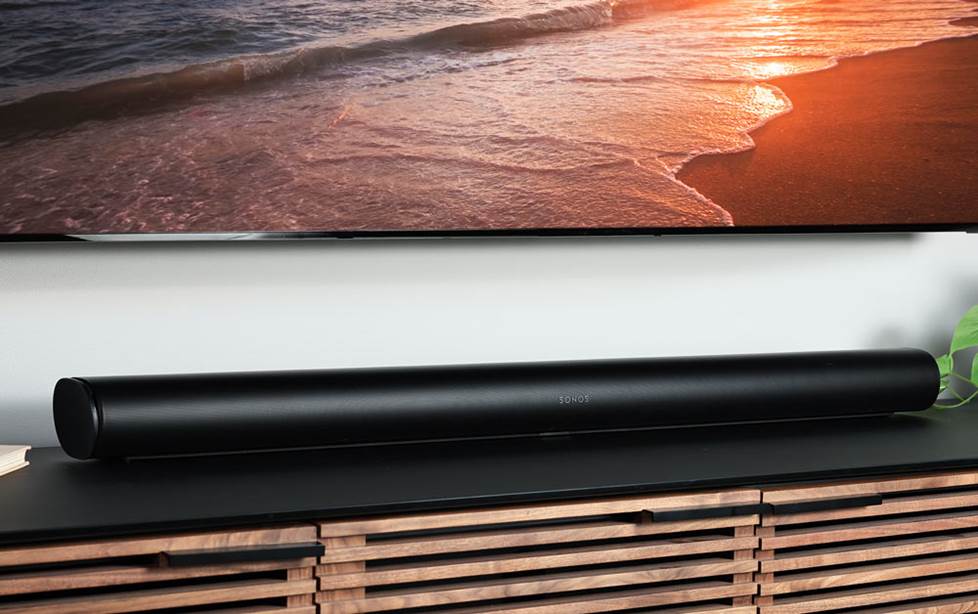 8. A sound bar can make beautiful music, too
Sound bars are great for listening to music when you're not using them for TV. Sonos put all of the user-friendly smarts our customers love from their popular wireless multi-room streaming components into their Arc sound bar.
That gives your favorite music lover's concert films and other music videos the great sound they deserve. It also paves the way for expanding their system to include other wireless multi-room Sonos speakers. They can even add other Sonos speakers for a wireless Dolby Atmos surround sound system.
Need something smaller but with the same great wireless features? Take a look at the Sonos Beam.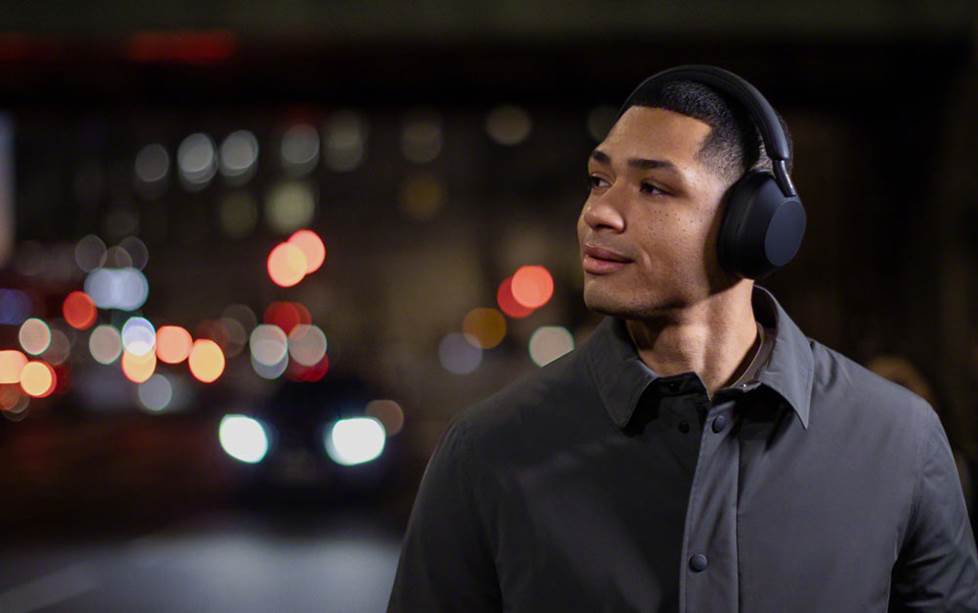 9. Hear music anywhere with wireless headphones
Give your favorite music lover a gift that lets them take their music with them. Sony's WH-1000XM5 Bluetooth headphones are a customer and in-house favorite. They sound fantastic and block outside noise — like jet engines on a cross-country flight — with smart noise cancellation that adapts to your activity and surroundings.
But don't worry about getting too lost in the music — the 'XM5s can still let the occasional phone call from family or friends through without missing a beat. And they fit neatly in the included case for storage and travel.
Looking for similar features in wireless earbuds? Sony's WF-1000XM5 "excel at everything they do," as our headphone guy, Jeff, puts it.
I concur — I use the previous generation Sony earbuds and love their sound and their pocket-friendly, Qi-compatible wireless charging case, which can hold up to 16 hours' worth of charging power.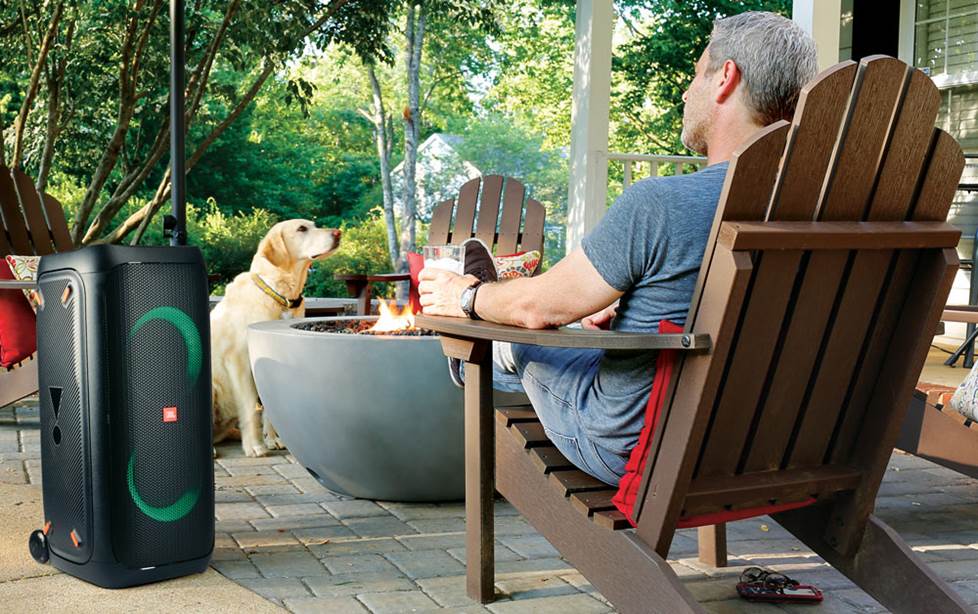 10. A Bluetooth party speaker with big sound and bright lights
Bluetooth speakers revolutionized portable audio. Charge them up, pair them with your smartphone or other Bluetooth device, and then you can take your music pretty much anywhere.
JBL's fun and popular PartyBox speakers provide big, rich sound and have long-lasting rechargeable batteries. They're also more than just powerful Bluetooth speakers. They're a light show, karaoke machine, portable PA, and DJ sound system all rolled into one.
The PartyBox 310 is bigger than most Bluetooth speakers — but still easy to move, thanks to its telescoping handle and integrated wheels. Plug in a microphone and you're set for hours of karaoke fun. Or get this bundle that includes two wireless mics that make it easier to bust some moves while you sing.
If you're looking for an affordable Bluetooth speaker you can take literally anywhere, consider the JBL Clip 4 — it's weatherproof, super-portable, and a customer favorite.
Still can't decide?
Love of music is something all of our Advisors share, and it's their pleasure to talk you through the options. If you need some help choosing the perfect gift, feel free to get in touch. And remember: all of your Crutchfield purchases come with free lifetime tech support.