Brendan B. from Byron Center, MI, tells us the installation on his 2007 Chevrolet Impala LT was the second installation he's done himself, but that it was also "much harder" than his first go-round. He wanted a touchscreen radio and to retain the OEM steering wheel controls, and his Impala's factory stereo wouldn't allow him to add a subwoofer, so he decided to upgrade the whole system.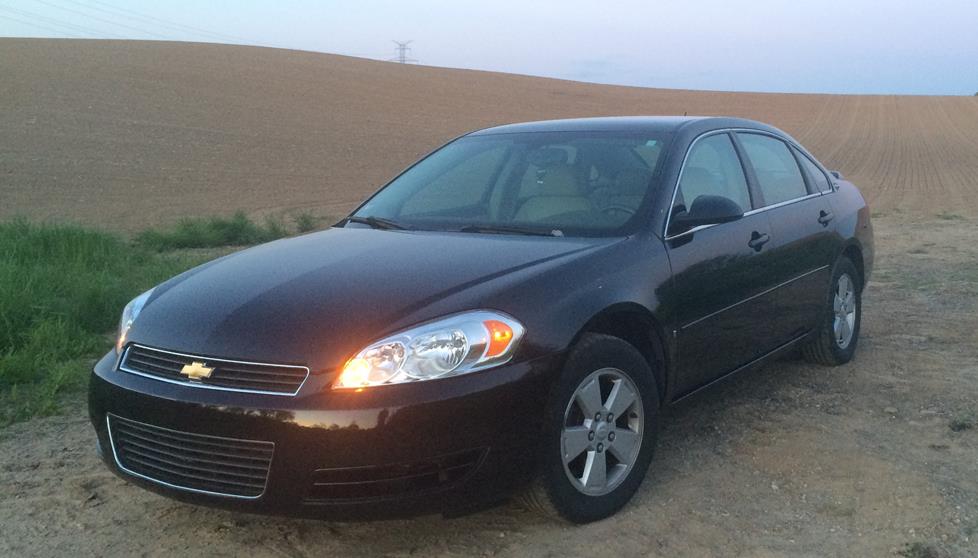 Items installed:
A feature-packed Kenwood receiver
The Kenwood DDX573BH offers a lot of sonic options, including a built-in HD Radio™ tuner and Bluetooth® streaming from compatible phones. Brendan's "I got the most features possible for my money" philosophy suits us just fine, and we think he got a tremendous value with this stereo. When asked what the first thing he shows people about this installlation is, he replied "I first show them my beautiful Kenwood receiver and all the neat things it can do."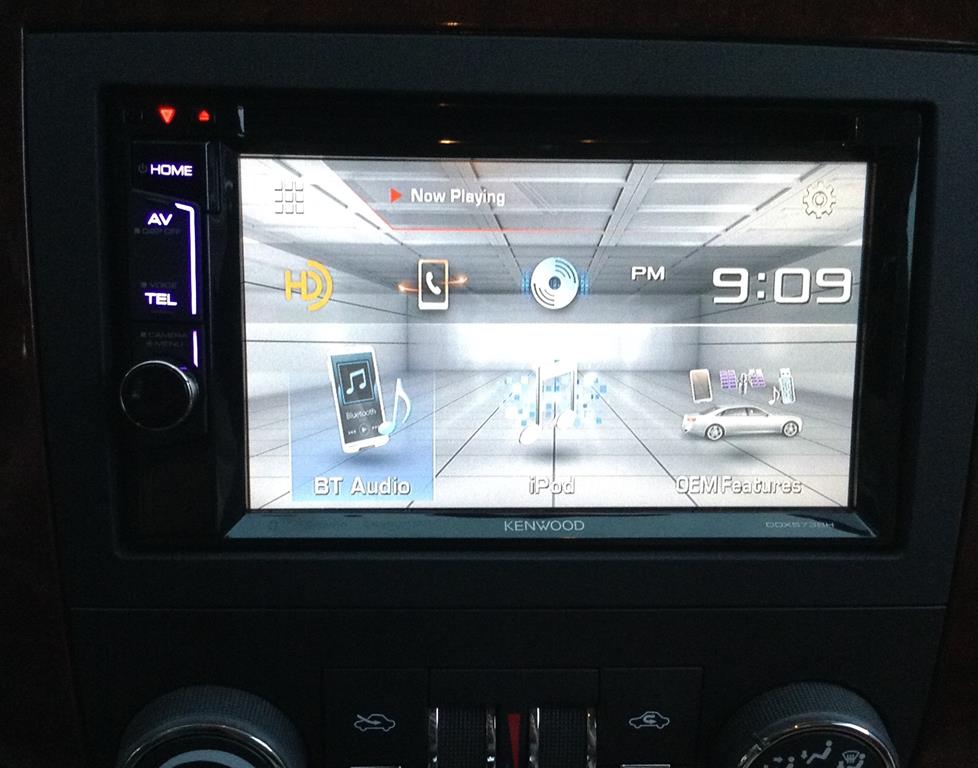 module to keep his Impala's OEM steering wheel controls — it's a great accessory that works with a lot of stereos and vehicles to maintain not just steering wheel preferences but other factory enhancements. Brendan noted that it took about an hour to get the module and wiring situated behind the Kenwood, due to the tight quarters in his dash opening.
Speaker-specific situations
Next Brendan tackled his front and rear speakers. These Rockford Fosgate Punch P16 and Punch P1692 coaxials boast oversized cones for better low end, and we think Brendan invested wisely. They just look ready to rock, even before being installed: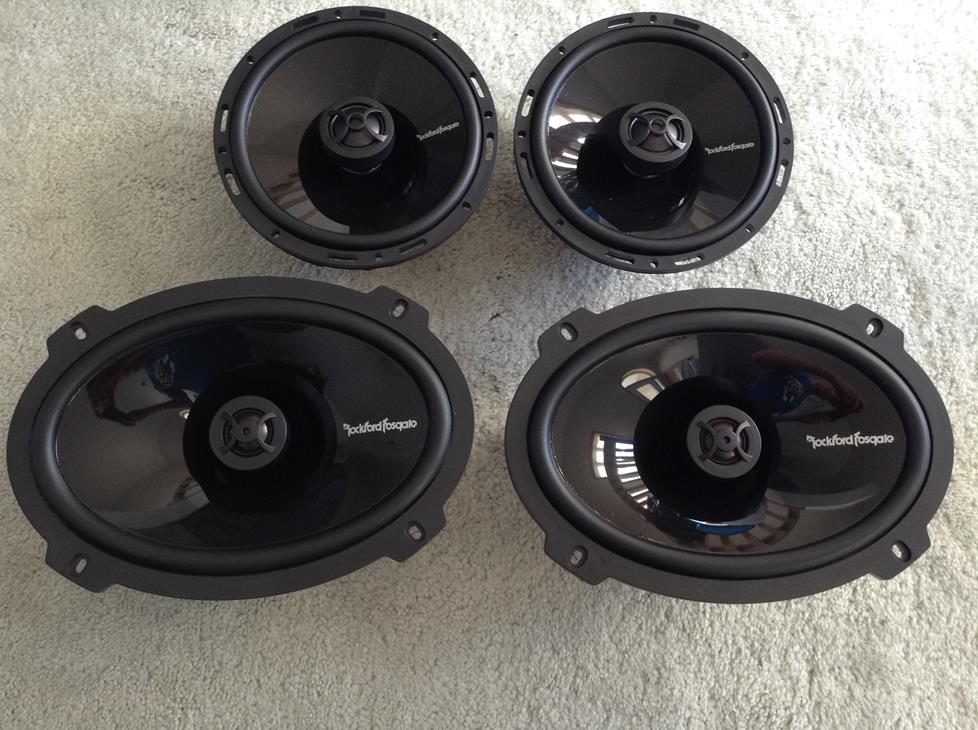 Regarding the installation, he tells us: "The front speaker installation was relatively simple, and the only issue I had was one retaining clip broke. The rear speaker installation took a few hours of wrenching to get the seats out and panel up, but it went smoothly."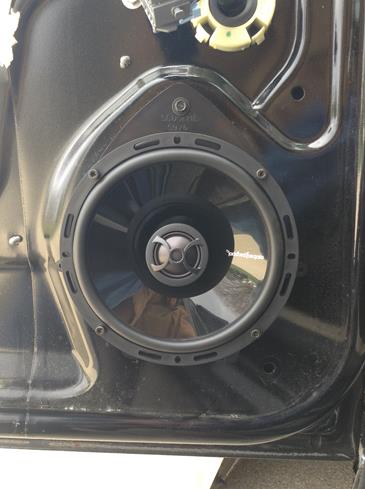 Above, we see the 6-1/2" Punch P16 sitting pretty in Brendan's front door. Below is a view of the underside of the rear deck, where we see the 6"x9" Punch P1692.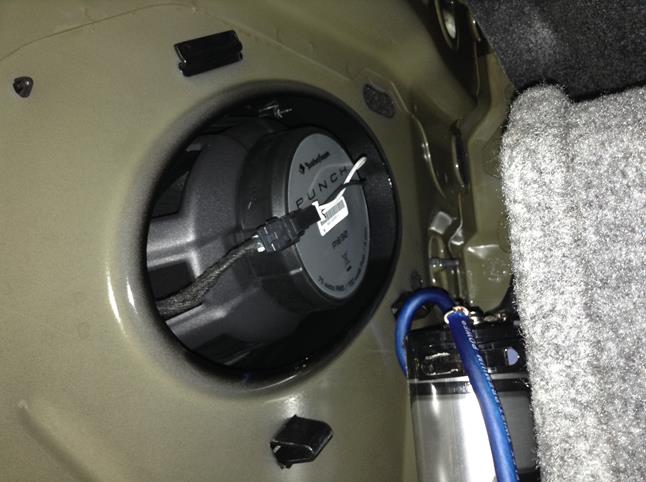 The way of the wiring
Once he got the stereo and speakers in place, Brendan faced a larger challenge: getting the wiring to his amplifier so he could power his subwoofers in the trunk. Brendan used 4-gauge wiring, which is on the thick side, but not unnecessarily so given the wattage requirements of the subs.
However, he ran into some issues with the Impala's firewall: "The most difficult part was trying to run 4-gauge wire through an already existing rubber grommet in the firewall on the passenger side of the car in the footwell. It took forever, in a hard to reach space, and was extremely frusturating."
Here we have the results of Brendan's hard work: a pair of booming JL Audio W0v3 12" subs in a box, nestled comfortably in the Impala's trunk. The Kicker 43CXA600 amplifier and Rockford Fosgate capacitor sit atop the enclosure, and you'll notice the 4-gauge blue wiring.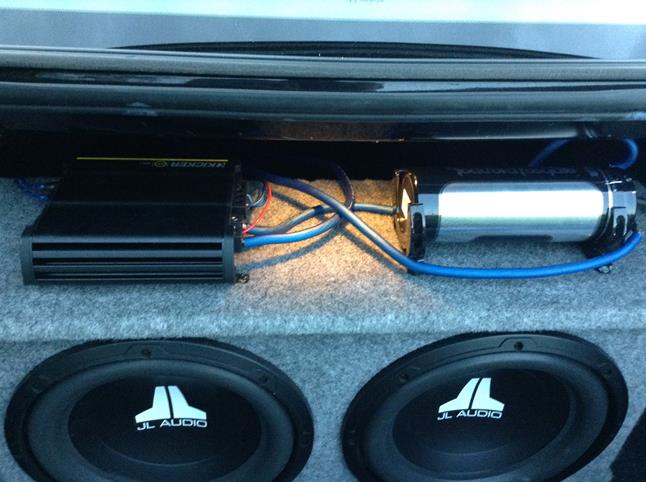 Now after Brendan's done showing people his Kenwood receiver, he can "pop the trunk and show them my subwoofers after a song or two." We think the whole ensemble is worth praising. Brendan tells us he's "pretty satisfied" with what he has so far, but he's looking to replace the tweeters in the Impala's front pillars down the line. Whatever route he chooses, we're definitely looking forward to what Brendan gets up to next.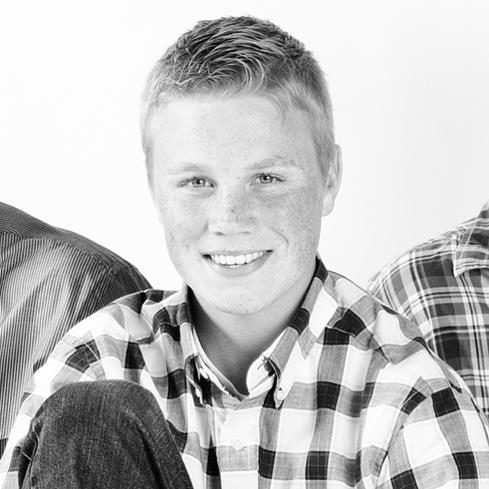 Brendan's recent picture shows that even though he might look young, it's never too early to start as a DIY car audio enthusiast.
---
Vehicles in the Custom Car Showroom are submitted by customers and fans, and edited by Crutchfield writing staff. You can find more of these articles on theShowroom main page.