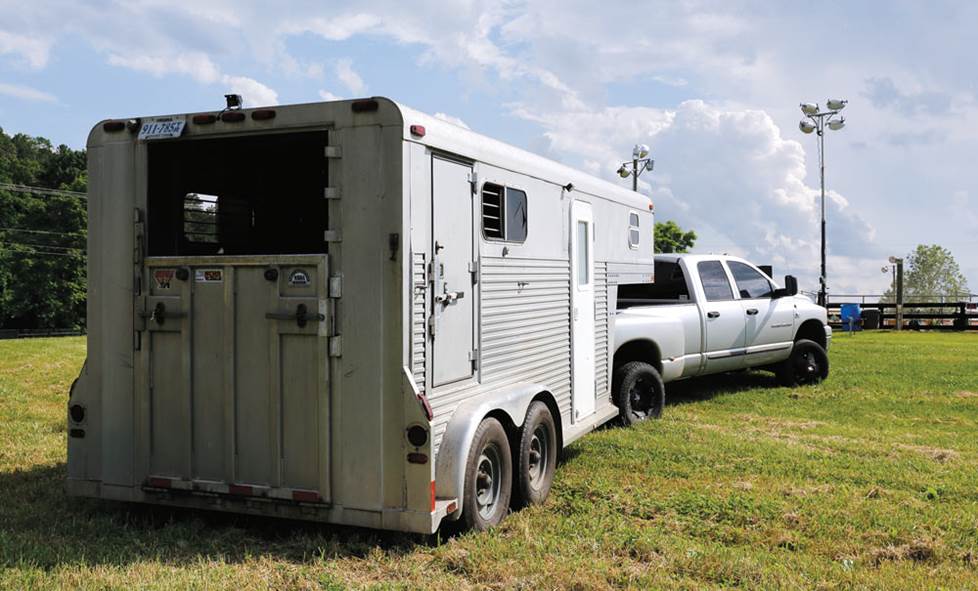 issy, an equestrian and former Crutchfield Advisor, competes in local rodeo events that require a whole lot of horse trailerin'. And while Missy is a pro at parking her rig, she was excited to add a new view to her current rear-view camera system. If you regularly haul something big like a boat or a full-size camper, don't miss Missy's camera setup...
The hard part about hauling
Backing up a big dually pickup has its own challenges, but add a gooseneck-style trailer with room enough for two horses and a sleeping cabin, and blind spots become blind regions. For Missy, having a 3-camera array helps immensely.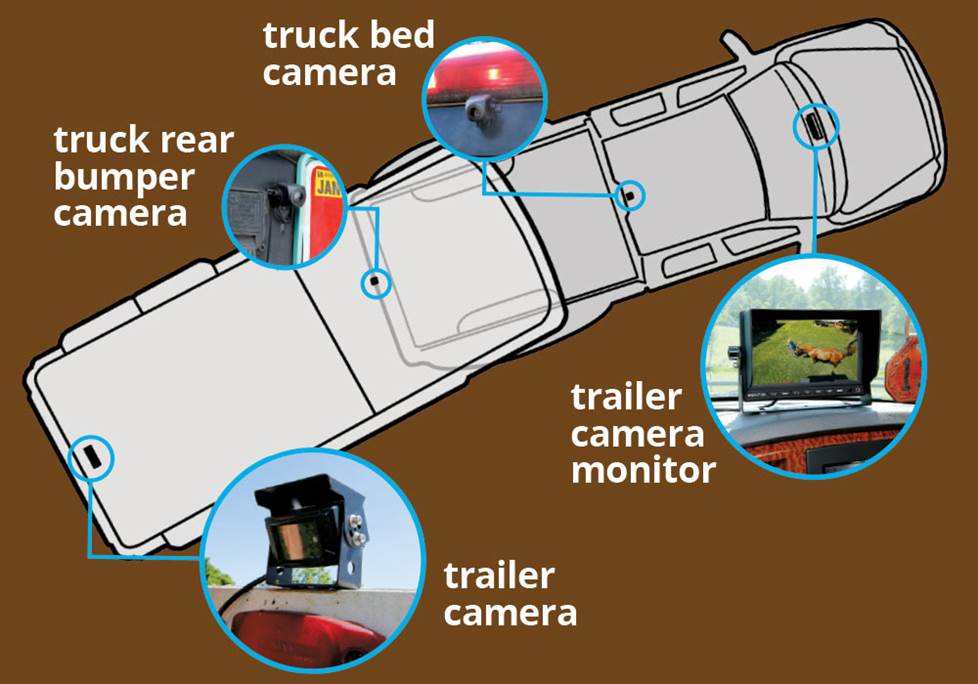 Missy's truck & trailer camera system
Two cameras on her truck
Missy's multimedia in-dash receiver has two video inputs. She uses one for a backup cam, and one for a camera mounted near her third brake light that gives her a view of the truck bed. This second reverse camera makes easier work of aligning her horse trailer with the truck hitch.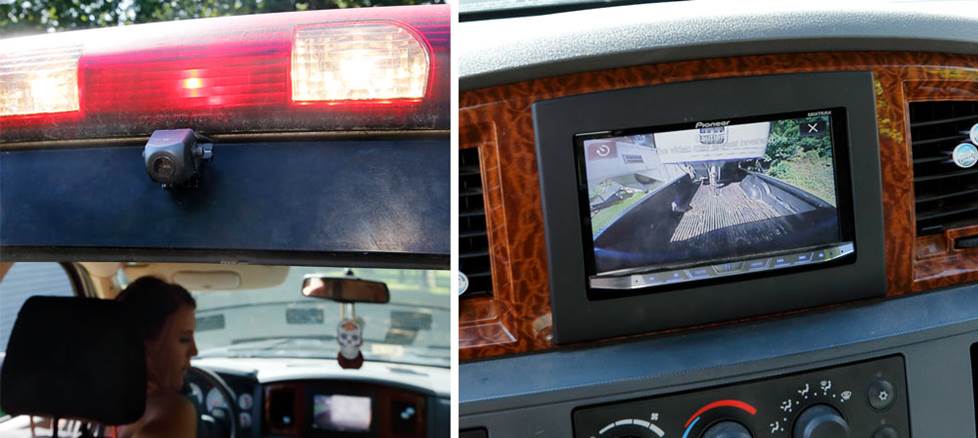 And a reverse camera for her trailer
After her trailer is connected to her pickup, Missy can enable her trailer camera kit, which includes its own mountable monitor. The rugged rear-view camera sports a universal mount for perfect placement on the trailer. And the provided rear view takes the guesswork out of rodeo parking.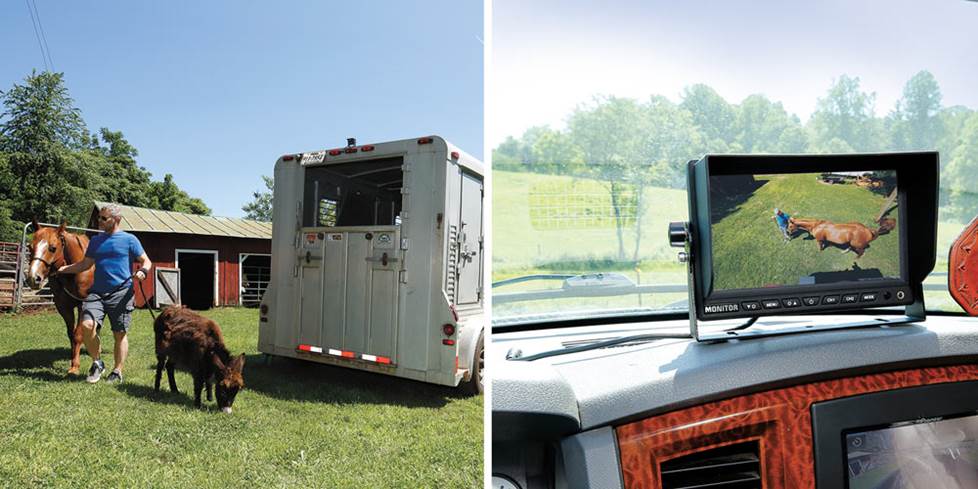 Find the right vehicle cameras for you
A system like Missy's can work for anyone using a big truck to haul pretty much any kind of trailer. The extra views help make maneuvering easier and safer (especially when you have to do it alone). Missy uses an older Pioneer stereo with dual camera inputs for her truck cameras. Many models also sport dual inputs for a pair of cameras (along with the latest in-car entertainment, of course).
Explore all of our vehicle camera solutions like:
---
Find out what fits your vehicle to find the right match for your needs and your ride. Or reach out to a Crutchfield expert for help!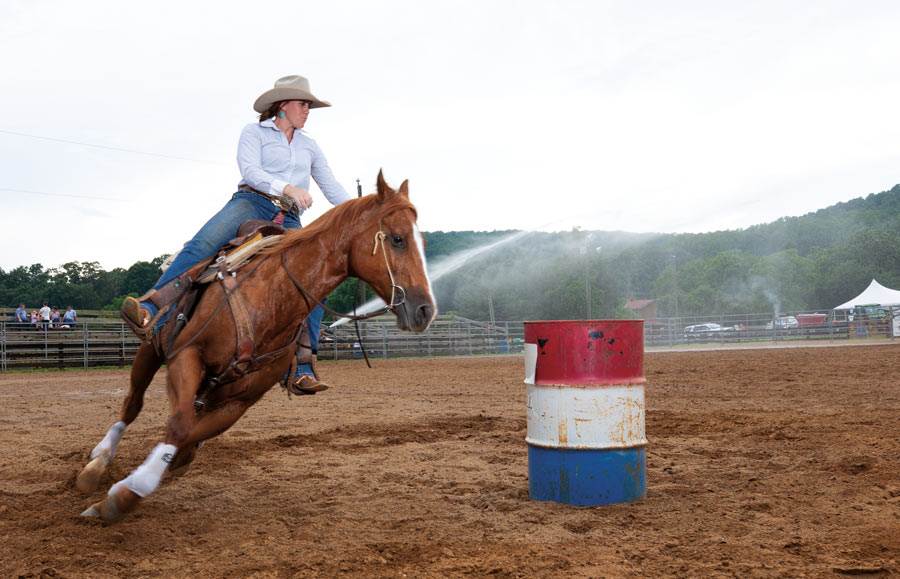 Missy competes in Cowgirls' Barrel Racing at rodeo events hosted by Oakland Heights Farm in Gordonsville, VA.