If you're ready to bring video-recording capabilities onboard in your vehicle, this article offers an overview of what you can expect from most dash cams as well as cool, newer features that make them a whole lot more than a "camera."
Why buy a dash cam?
What even is a dash cam? The simplest options loop-record the road ahead, saving video files onto a memory card, but others offer advanced driver assistance features, include second cameras, and more. There are a lot of great reasons to purchase one of these compact cameras, but these top the list...
Peace of mind: The road can be a dangerous place, and having a video document of your drive can be helpful if you're involved in an accident and need to provide information to your insurance provider or the police. If you drive professionally, a dash cam is a worthwhile expense. And if you're a parent of a newly driving teen, it's a solid way of keeping an eye out when you can't be in the car with them.
Fleet use: If you have employees driving company vehicles, some dash cams let you keep tabs on your fleet with useful tools like remote video access and geo-tracking. Look for a dash cam that includes a GPS antenna and connects to a phone via Wi-Fi.
Security: If your dash cam allows parking monitoring, the camera's built-in G-sensor and/or motion-sensor will trigger video recording.
Posterity: Dash cams are also the easiest way to record your adventures behind the wheel. If road trips (or better yet, off-road trips) are part of your routine, add one of these cams to your dash.
So, are dash cams worth it? Definitely. They're surprisingly affordable gadgets that offer a lot of value in the long run. As we review which standard features you can count on and which extra features to look out for, think about what you need most from a dash cam — that'll help you find the right camera system for your vehicle.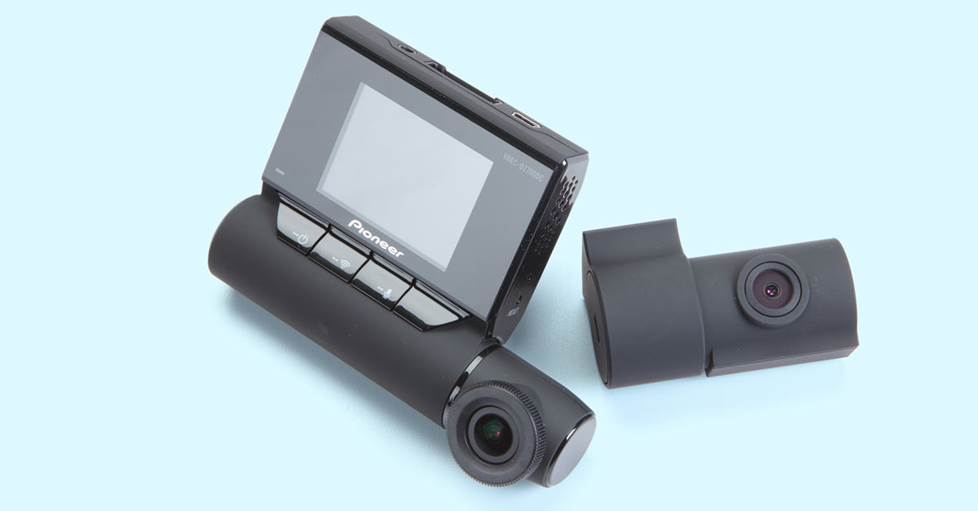 What to expect from a dash cam
Just want to stick to the basics? You can count on the following features in most dash cams:
Continuous loop recording onto a microSD card. Selectable resolution will allow you to prioritize image quality over running time.
A wide-angle lens to record a more expansive view of the road.
Low light capability, giving a brighter presentation, even on dark nights.
G-sensor triggered event capture allows you to save the moments leading up to an event, the event itself, and the moments after, so that the camera knows not to record over the important stuff. On many cameras, this is an automated feature prompted by shock or motion detection.
Photo capture capability allows you to take hi-res snapshots on the fly.
Built-in microphone allows you to capture audio as well as video.
Easy plug & record functionality. Most dash cams begin recording when you turn on your car and stop when you turn off the ignition, unless you choose a different setting.
Universal car mounting. Affix the camera's adhesive-backed or suction mount to your windshield or dash and plug its power adapter into your 12-volt power output. Some cams may only offer hard-wired power.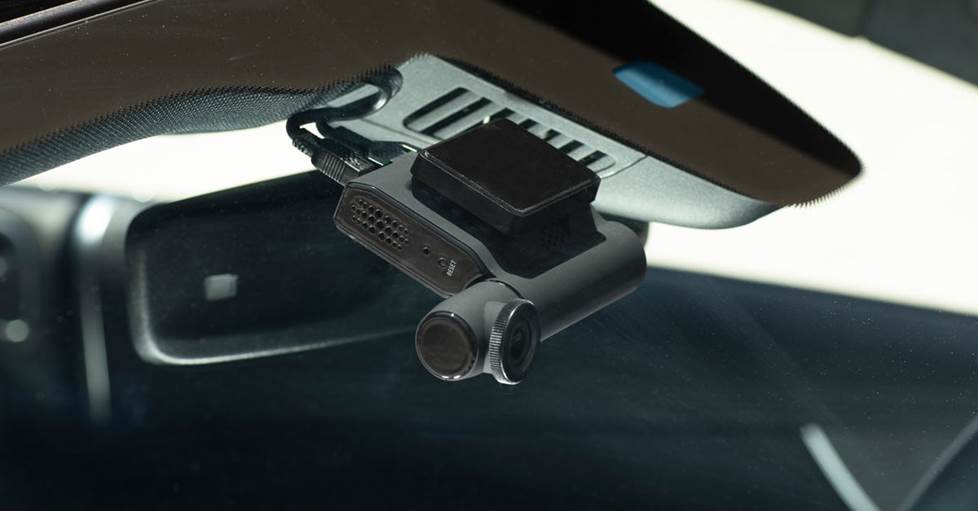 Extra features to look for when shopping dash cams
It was only a matter of time before dash cam makers realized that a watchful eye on a car dash could do a lot more than just record video. Many dash cams use their perfect perch to help you as you drive. Even if you're shopping for the best inexpensive dash cam, here are some cool extra features to consider:
4K resolution and beyond. As image sensors become smaller and more powerful, you'll get video resolution that far exceeds HD.
An in-camera LCD screen as well as video outputs for file playback.
Driver assistance alerts give you a heads-up about lane departure, forward collision, and even potential speed cameras ahead.
Brand-specific integration lets you monitor dash cam playback and some driver assistance features on compatible in-dash touchscreen stereos.
Wi-Fi® capability, app control, and cloud storage allows you to access video on your phone so you can share it easily. Some apps even provide additional camera controls.
A rechargeable dash cam battery gives you the freedom to record outside your car if necessary.
Built-in GPS geo-tags a saved event with latitude, longitude, date, time, your vehicle's speed, and its direction of travel.
An included second camera lets you keep an eye on the back seat, a cargo area, or even the road behind you. In some cases, a split-screen view allows you to monitor both cameras at the same time. If a second camera isn't included, brands like Garmin build in the option to expand to a multi-cam system.
Optional hardwire kit and parking mode. Many dash cam brands offer a kit so you can hardwire the camera to your vehicle's power, providing a more seamless look. You'll also gain access to a parking mode that monitors your vehicle when you're not in it.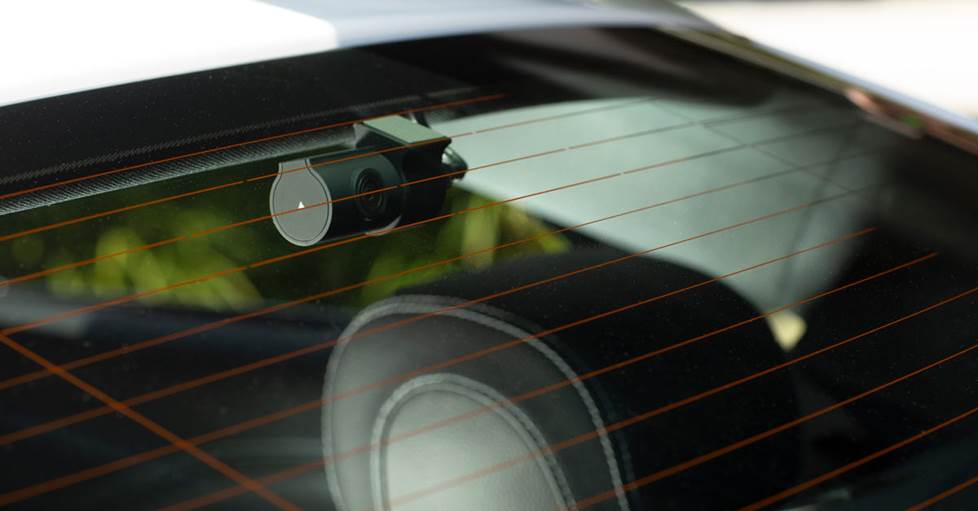 Example: A Pioneer dash cam that does it all
Pioneer's VREC-Z710DH dual-camera system brings a lot to the table (er, your car). You'll get excellent detail thanks to the tiny Sony STARVIS sensors used in both the dash cam and the included second cam. Wide Dynamic Range helps ensure consistent image quality with sudden lighting changes, like when you travel under dark underpasses or out of parking garages. The dash cam's 2" display lets you keep an eye on things at-a-glance, especially if you're depending on the second camera as a constant rear-view or as way to have a cabin view and monitor the backseat (with a passenger's permission, of course).
Pioneer uses a hard-wire power kit so that two-way parking monitoring is a standard feature. When you need to access recorded video files, a Wi-Fi connection with your phone makes it easy, using Pioneer's Dash Camera app.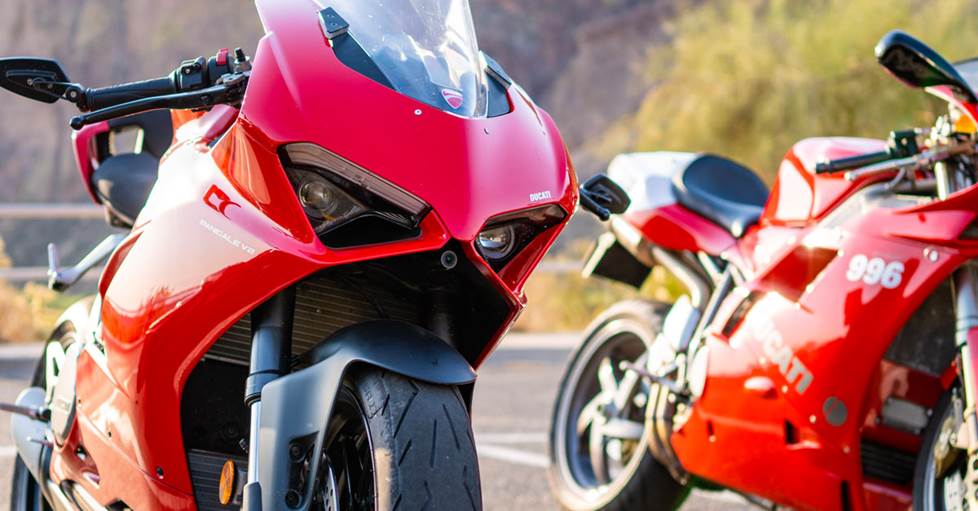 Need a vehicle-specific dash cam?
Most dash cams are unobtrustive and fit nicely behind your rear-view mirror or out of your way on the dash, but not all vehicles are the same. If you're looking for a camera system that takes a more custom approach, there are options.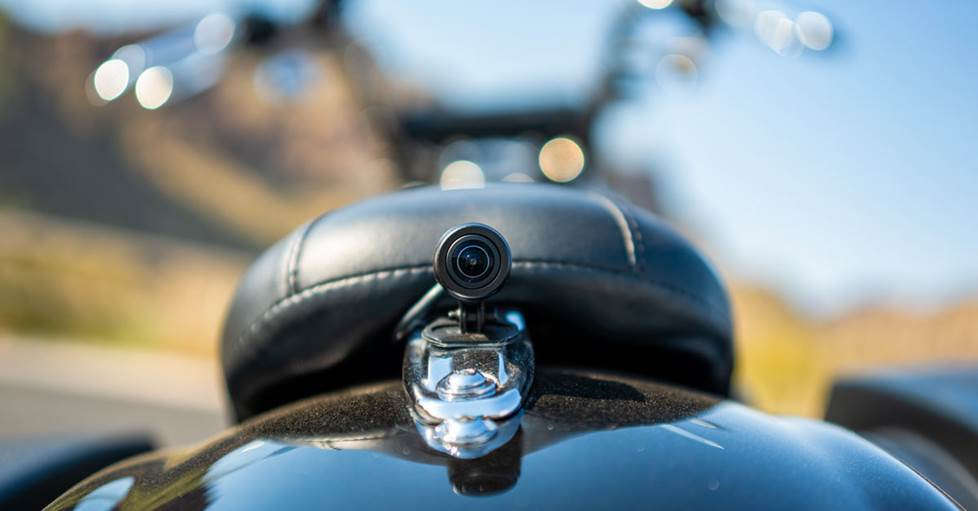 So far, we've seen a few vehicle-specific cams that are built into replacement rear-view mirror video systems. Some multi-camera systems for RV and commercial trucks include DVR capability, and if you own a motorcycle or UTV, there are uniquely designed dash cams for those applications as well.
Not just for worst-case scenarios
Looping video capability and easy power/mounting options make these cameras a solid option for all sorts of 12V-centric projects and adventures.
Using a battery powered dash cam on my kids' toy ride-on car, I unlocked a new kind of home movie. With hours of looping video capability, I didn't have to hover over my kids to capture that perfect moment. They were their own videographers and they've loved re-watching their creations.
Expand your options
Many dash cams allow you to add on features like radar capability, different mounting options, extra charging ports, and more. Check out our camera accessories for all brand-specific options.
Explore all our car cameras and video gear
We have no shortage of ideas when it comes to adding video to your ride. From backup cams to advanced driver assistance gear, you can find it all on our Car Cameras & Video page. If you have questions about dash cams or need help narrowing down your choices, a Crutchfield Advisor will be happy to help.