Upgrading the sound in a VW Golf Alltrack with Hertz audio
How our pro kept the factory radio and got killer sound
In this article... Crutchfield's expert on vehicle integration gear decides to keep the factory radio in his 2017 Volkswagen Alltrack and upgrade everything else with Hertz audio gear. Check out the gear he added and how he did it.
As Crutchfield's guru of vehicle integration gear, Darren's a guy who looks at a complicated factory car audio system and only sees solutions. While his 2017 Volkswagen Golf Alltrack doesn't pose the integration challenges of many new vehicles with digitally amplified sound systems, it does have a touchscreen receiver that he couldn't bear to lose.
Darren gave us the details.
"It has a USB jack, an aux input, Apple CarPlay®, and Android Auto™. Plus, a CD player, which I need because I still listen to a lot of CDs. It even reads SD cards, and Bluetooth® works great. All that is seamless. There are also a lot of factory vehicle settings I'd like to retain. Really, my only problem is that the system doesn't sound good."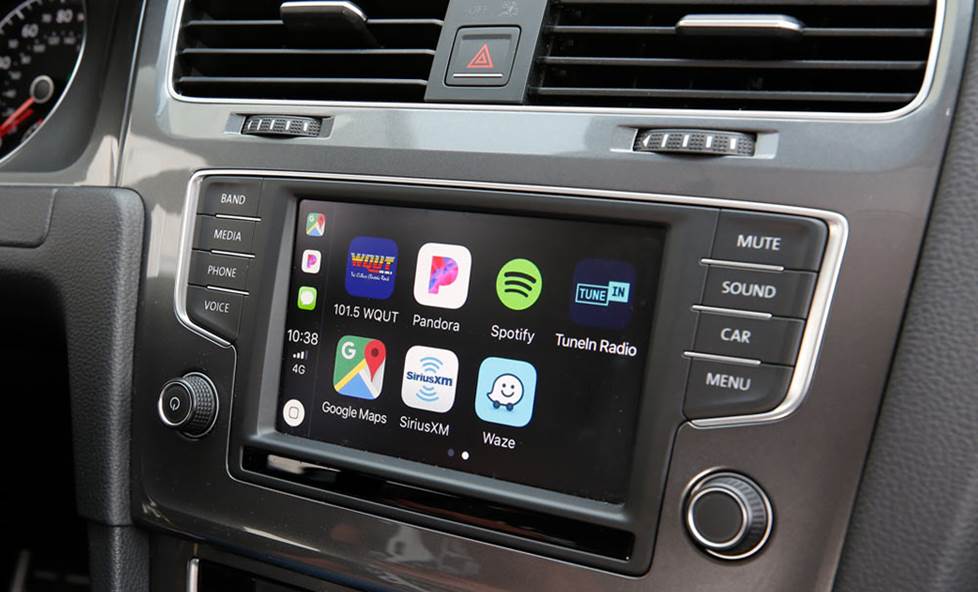 A deeper dive into the Alltrack's factory radio
Just a glance at the Alltrack's German-engineered dash, and it's not hard to see why Darren wanted to keep the look of his sleek, streamlined radio. Chrome accents and classic knobs make it a pleasure to use, and convenient hard keys give quick control over essential features. There's even interplay between the touchscreen and instrument panel. If you're operating navigation via Apple CarPlay, metadata from your streaming music displays in the instrument panel's info screen.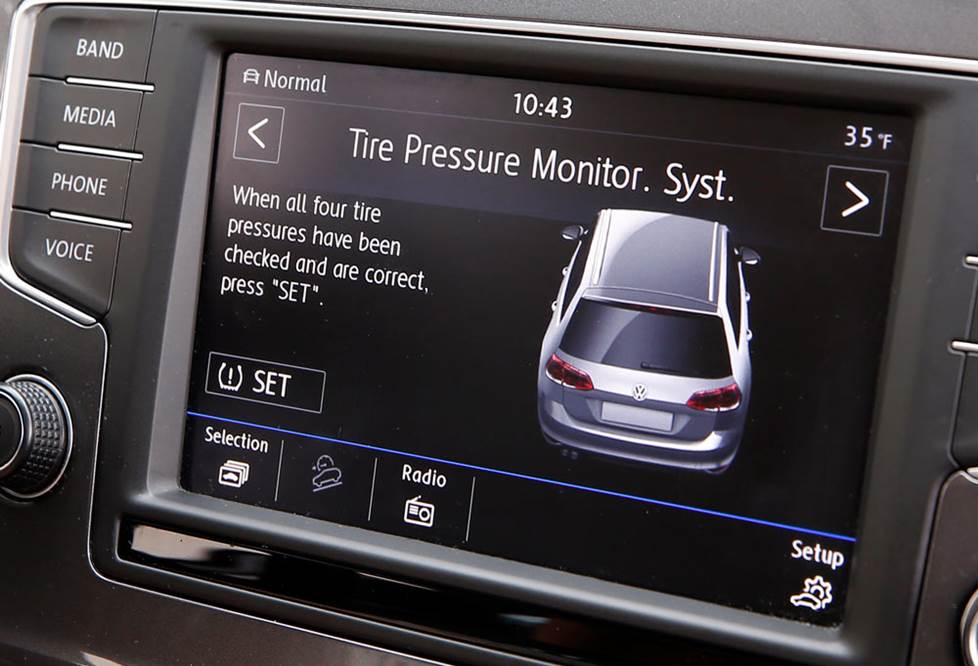 Darren's factory touchscreen is the command center for all music sources, but it's also the spot to tweak interior lighting, windshield wiper speed, monitor tire pressure, and a lot more. With an aftermarket radio, he wouldn't retain all of those features, but there are lots of ways to improve sound quality without replacing the radio.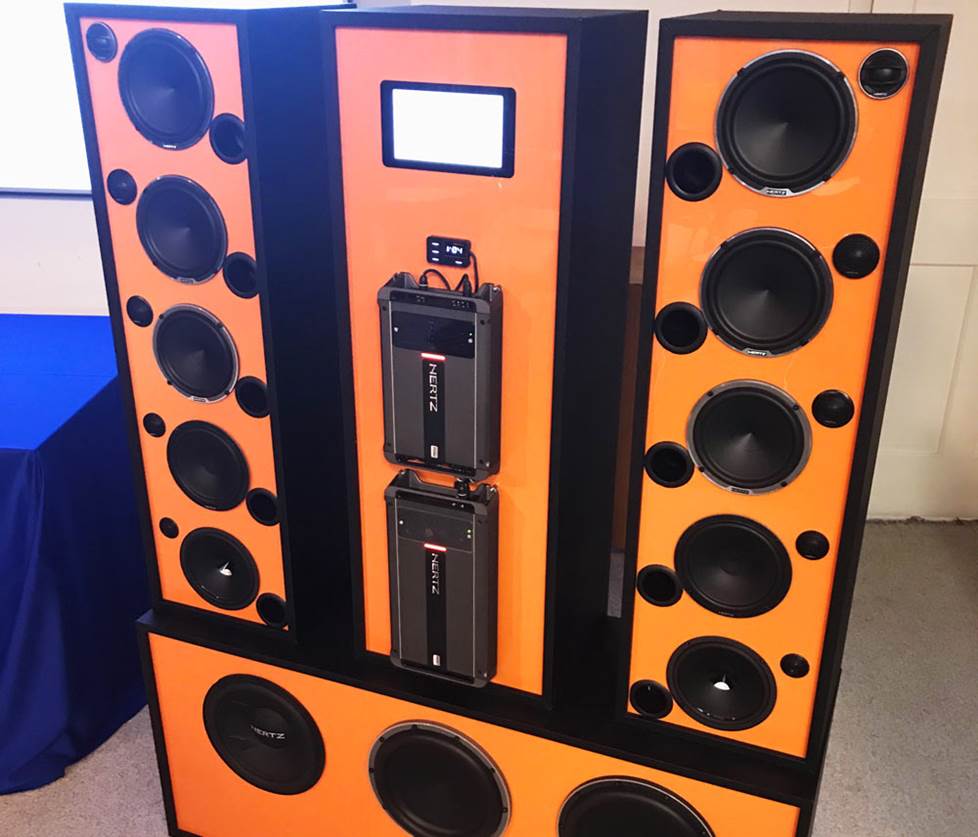 Upgrading with Hertz speakers
After Hertz visited Crutchfield to demo their wide-ranging speakers and amps, Darren's decision about what gear to install was a no-brainer. We tagged along to see what audio sorcery he would use to transform his VW's non-amplified (but feature-rich) factory system.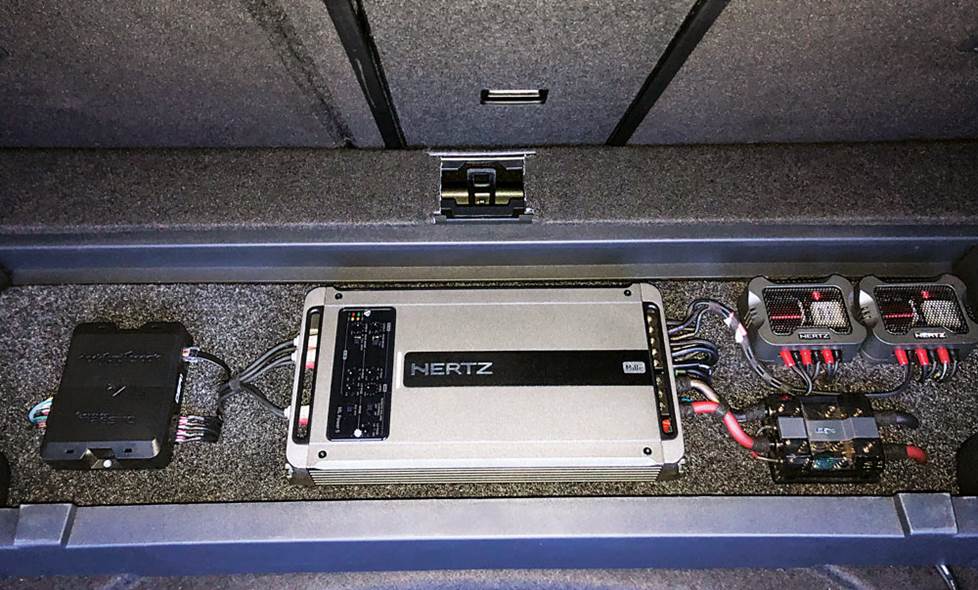 Powering the stereo system
Since there was no factory amplifier in Darren's system, adding a Hertz Mille ML Power 5-channel amp to power two sets of speakers and a subwoofer was the logical move. Here, he describes his wiring plans, "Inside the glove box, you have a single-din style CD player and tuner and that's where all the audio signals are. So, all the integration will be accessed behind that unit."
He stashed the new amp in an unused compartment in the way back of the station wagon, not far from the spare tire well. The spot was so spacious that there was plenty of room for the compact DSP (that Darren was very, very excited about) and even more.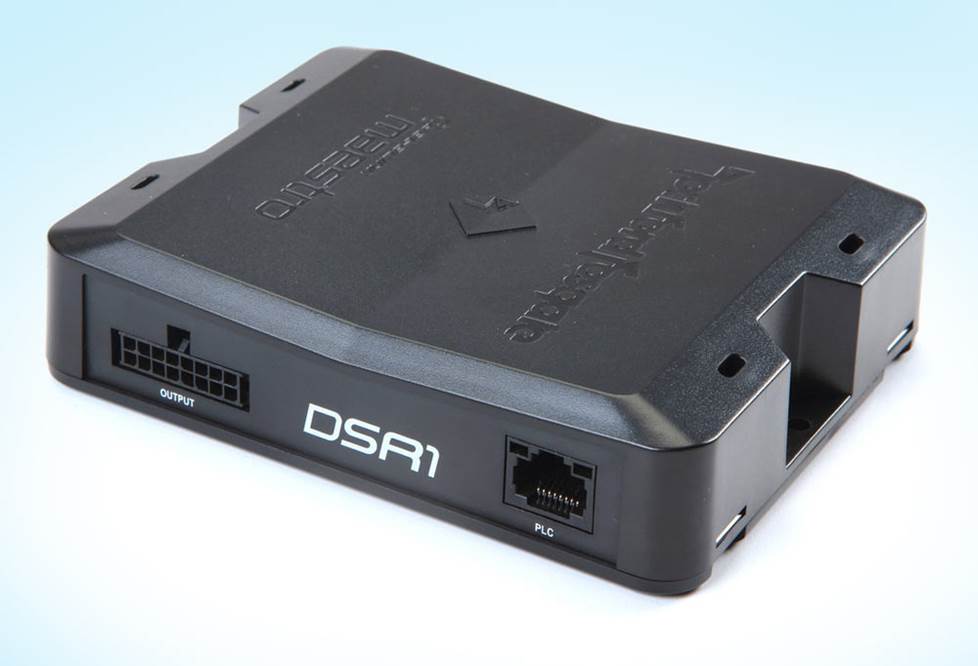 Expanding the sound controls
Sound settings matter to Darren, and with the aforementioned Rockford Fosgate's DSR-1 digital sound processor, he could really do some fine-tuning: "The DSR-1 really is the star of the show and how I ended up with such great results. The built-in time alignment, 31-band EQ, and crossover features were key in achieving perfect imaging and satisfying audio from this system. I also added a distribution block which has a built-in fuse holder so I would have a separate power/ground output for my DSR-1. Having the extra block in the back just adds extra fuse protection and also gives me a ground distribution as well."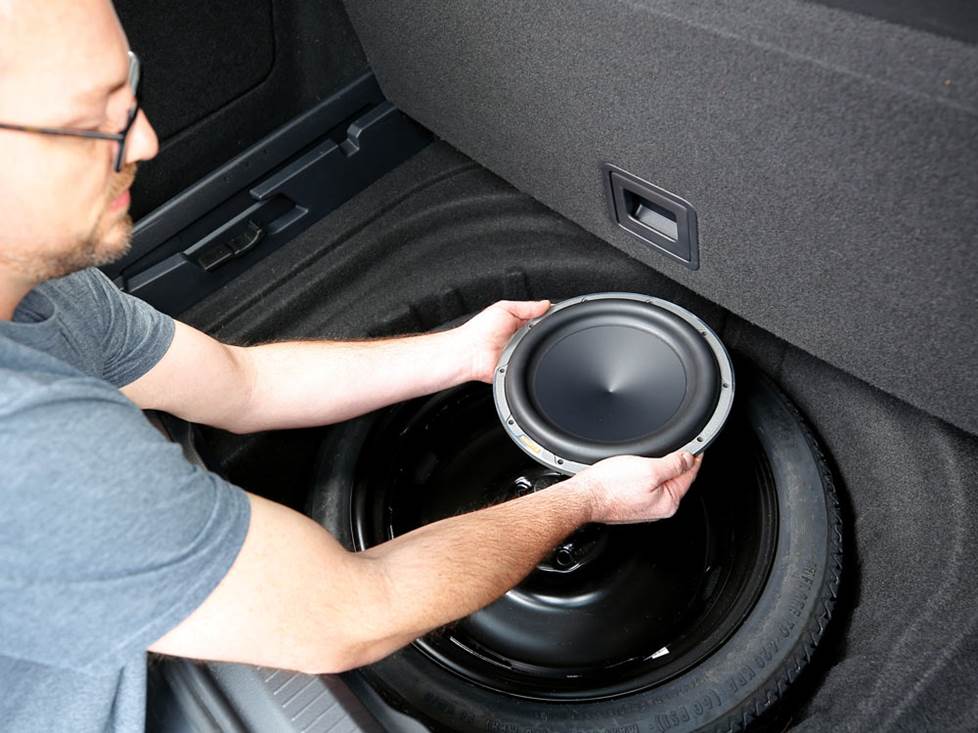 Stowed-away sub
Hertz designed this Hertz MP 250 D4.3 10" subwoofer to seriously thump in small enclosures, which made it the perfect choice for Darren. As soon as he purchased his Alltrack wagon, he had a vision of mounting a sub in the compact space reserved for (but not entirely filled by) the spare tire.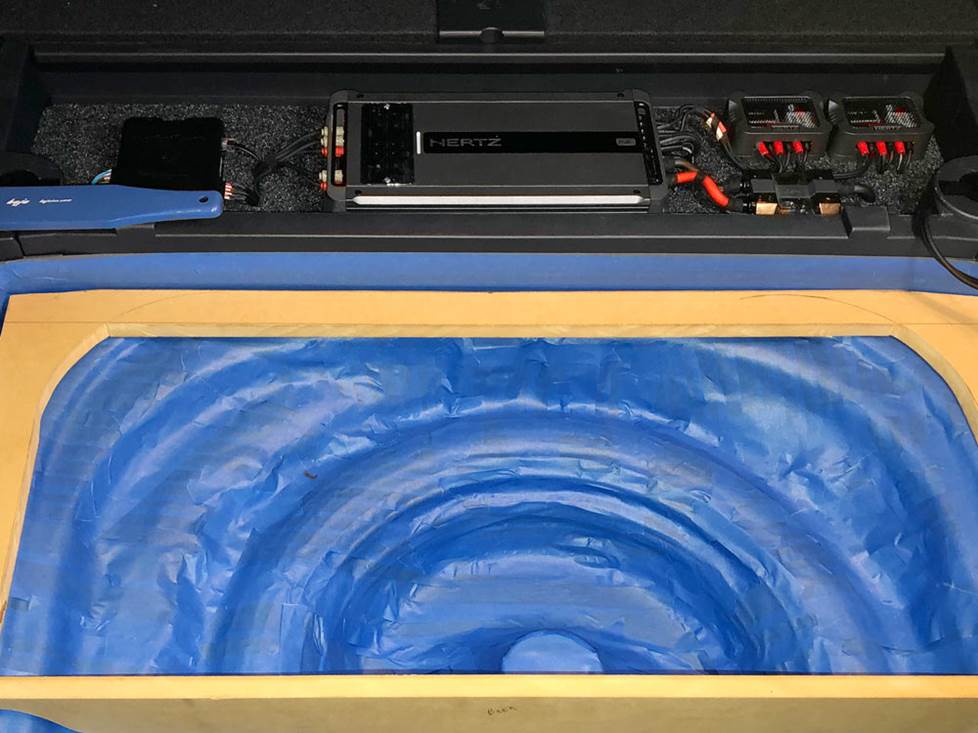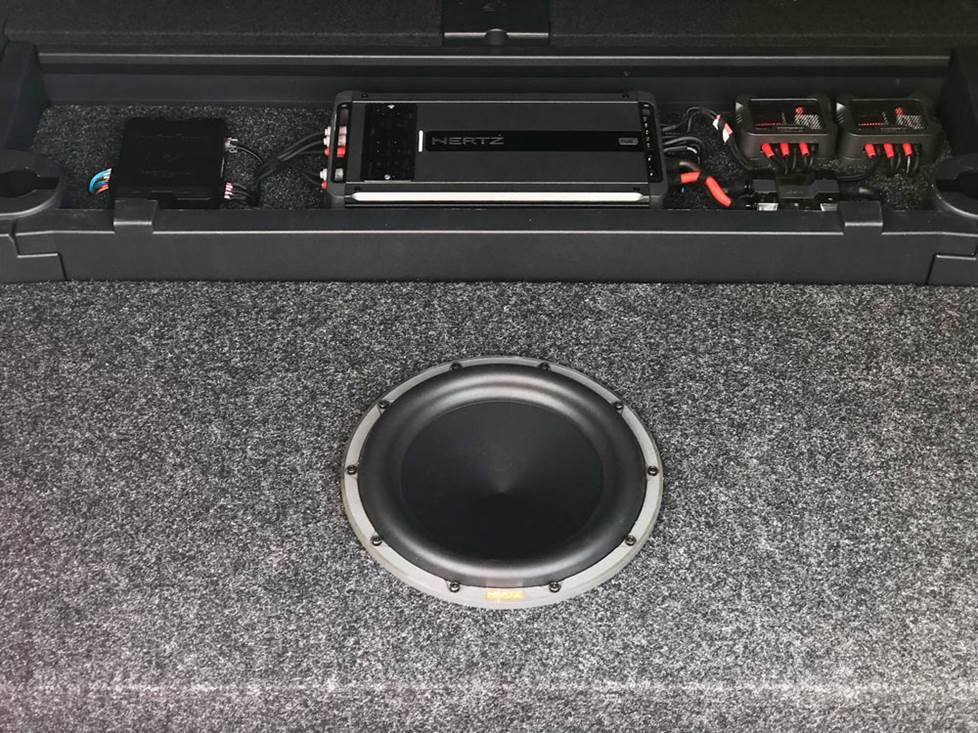 Custom subwoofer enclosure
Darren put his fabrication skills to work by crafting a fiberglass sub enclosure. "I left the spare in place," he said. "The enclosure sits on top and conforms to the tire. The bottom and sides are fiberglass, and the sub fires up." Best of all, the whole piece is easily removable in case of a flat. If you don't want to build a box of your own, don't worry — we have lots of subwoofer box options.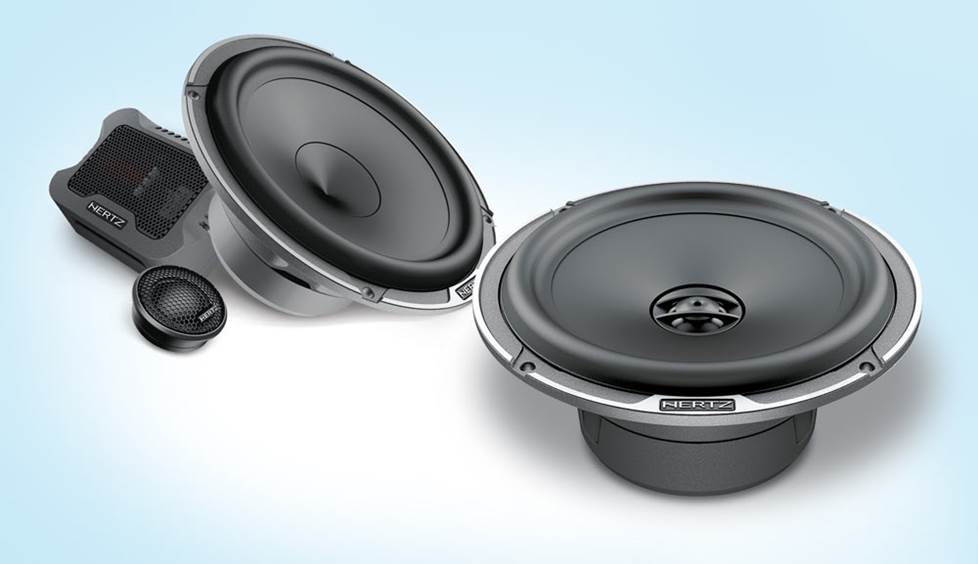 Component speakers up front
After listening to every speaker series Hertz offers, Darren opted for Hertz's Mille Pro components to replace the factory component speakers up front. He used the factory pillar locations for the tweeters and installed the crossovers with the amp in the spare tire compartment mentioned above. He explains: "The crossovers were mounted in the rear so that I would have all my woofer and tweeter wires already there in case I decide to go full active in the future and eliminate the passive crossovers. This would require a few different amps, of course, but the wiring is ready now."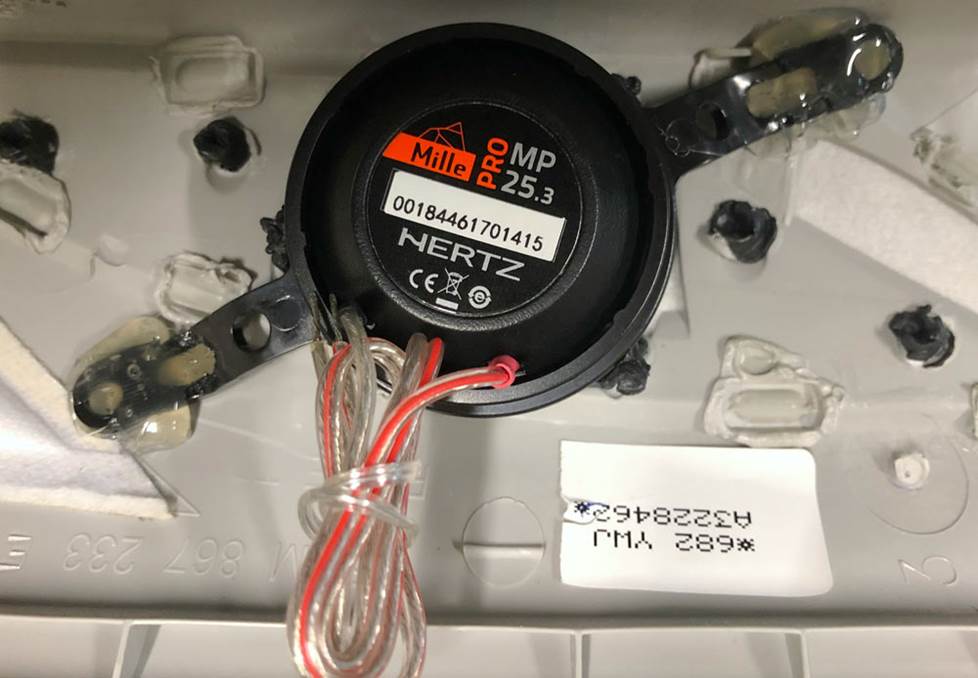 "I used aftermarket speaker wire to run to and from the amp in the trunk," he said, "but I kept the factory wire to the woofers so I didn't have to mess with grommets to get through to the doors. And as far as the tweeters go, I ended up using Hertz's included brackets. I heated them up with my heat gun, conformed them to the panel, let them cool, then hit them with hot glue."
Lowering the rear soundstage
While VW equips the Alltrack's rear seats with component speakers, Darren chose Mille Pro coaxial speakers to keep the sound field low in the back. He's a tall dude, and with the driver's seat all the way back, rear component tweeters would interfere with the soundstage across the dash.
Darren explains the added benefit of going with coaxials in the rear, "It'll also prevent me from having to run new speaker wire in the door and put a crossover in there or anything like that."
Enjoying his Hertz upgrade
Now, Darren has it all — a car he loves, a radio he loves, and sound quality that makes every minute of driving a total joy.
"I'm super-impressed with the way everything turned out. It's certainly more than I ever expected in terms of a sound quality upgrade. The bass output from this one 10" subwoofer is simply awesome. It hits all the bass notes it needs to with perfection and accuracy. 550 watts RMS from the amp might have a little something to do with that!"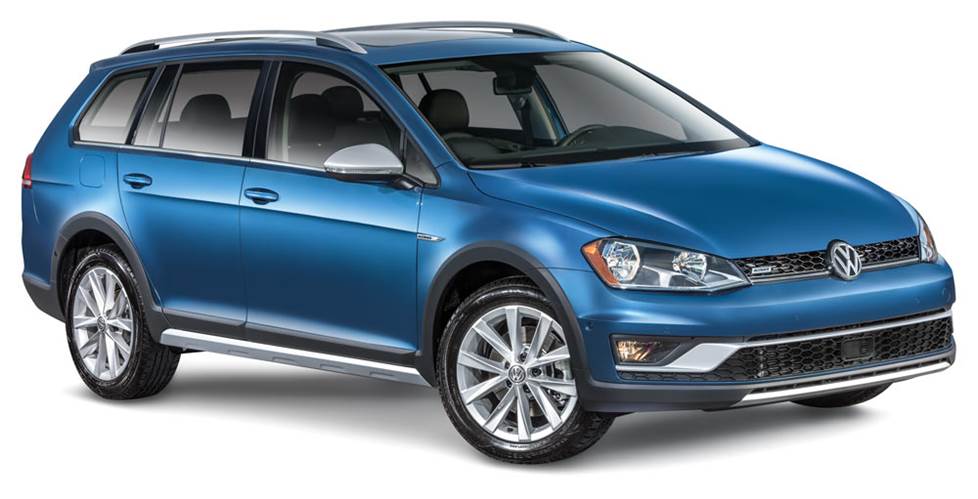 Every vehicle is different
For Darren, it made a lot of sense to keep his factory radio, but every vehicle is different. He told us, "If you want to upgrade your gear, you need to think about whether your factory system is amplified or non-amplified. If it's amplified, you may have factory crossovers built into the amplifier.
Before diving into using a tool like Audiocontrol's LC8i line output converter where you're going to be summing output channels, we can help you find out if a plug-in type solution is available. That kind of solution would let you access and override potential crossover settings built into the amp. That would make installation a whole lot easier."
Whether you plan to keep you factory radio and replace a factory amp, replace your factory radio and keep your factory amp, or integrate other features, be sure to enter your vehicle information to explore all your options first.
When it comes to installation, Darren offers this advice, based on his experience with the Alltrack:
"There were snags along the way, as there always are with any complete audio overhaul. However, the key is to keep moving and work to find solutions to each hurdle. Proper planning, tools, and installation knowledge really helped contribute to the good results in this case."
Let Darren tell you all about it
Darren was on the Crutchfield podcast and gave us the inside scoop on his installation.
Will this work in your car?
If you have questions about updgrading the audio without changing the stereo in your vehicle, don't hesitate to reach out to our Advisors. They can save you hours of research!