ravelers often seem to adapt to — and adopt — the vibe of the place they're visiting. I can say the same for CanJam, the world's premier traveling event for audiophile headphones. I saw it firsthand this fall at my very first CanJam SoCal in Orange County, CA, just outside of Los Angeles.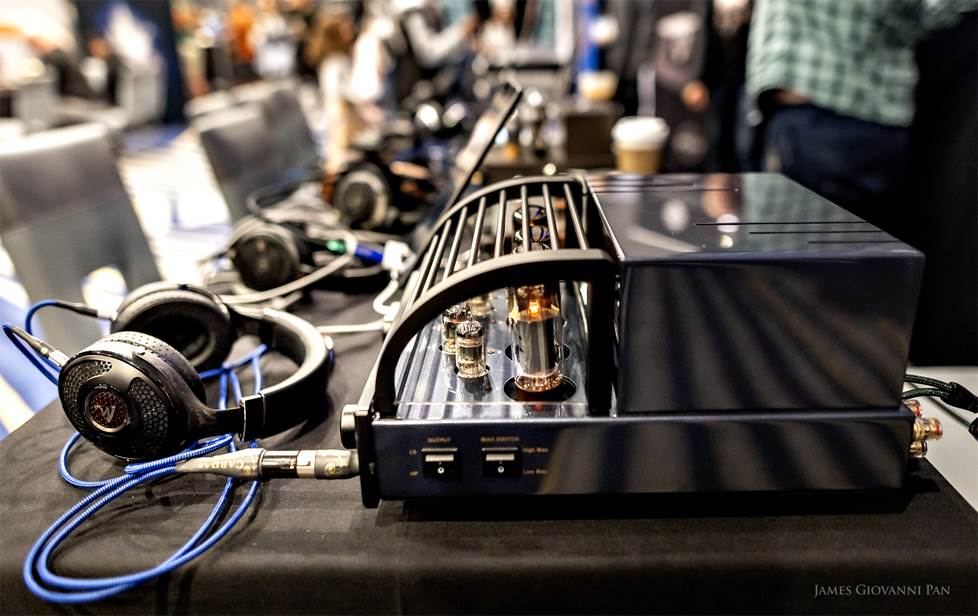 The world's most impressive personal audio gear and headphones (like the pictured Focal Utopias) were on display all weekend at CanJam Socal 2023. Show images by James Giovanni Pan.
CanJam is a series of international high-end headphone shows organized by HeadFi.org, the online community for personal audio. I've been to several CanJam NYC shows in Times Square, but this was my first time at SoCal. Attendance for this show was estimated at north of 2,500 for the weekend in late September — neck and neck with February's NYC show for CanJam's largest crowd ever.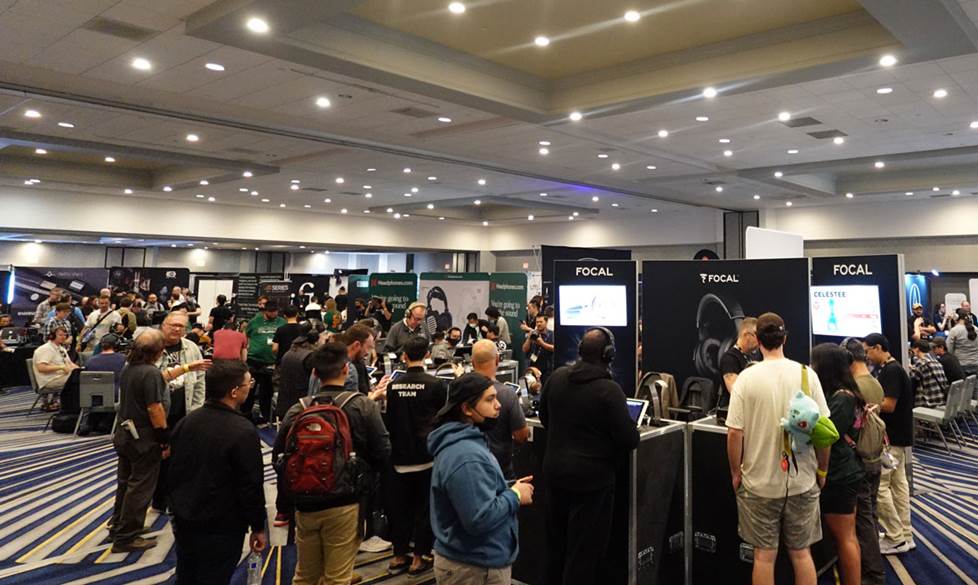 CanJam SoCal 2023 had an estimated attendance of over 2,500 throughout the weekend — a number very close to this year's record NYC show.
But in place of Manhattan's thrilling hustle and bustle, this show took on a refreshingly laid-back West Coast mentality.
A destination for fellow headphone junkies
For two days, personal audio enthusiasts of all ages and backgrounds breezed in, out, and around the sprawling main ballroom of the Irvine Marriott. And when I say all ages, I mean it. We observed one young couple trading off listening sessions with holding their smiling, then sleeping baby.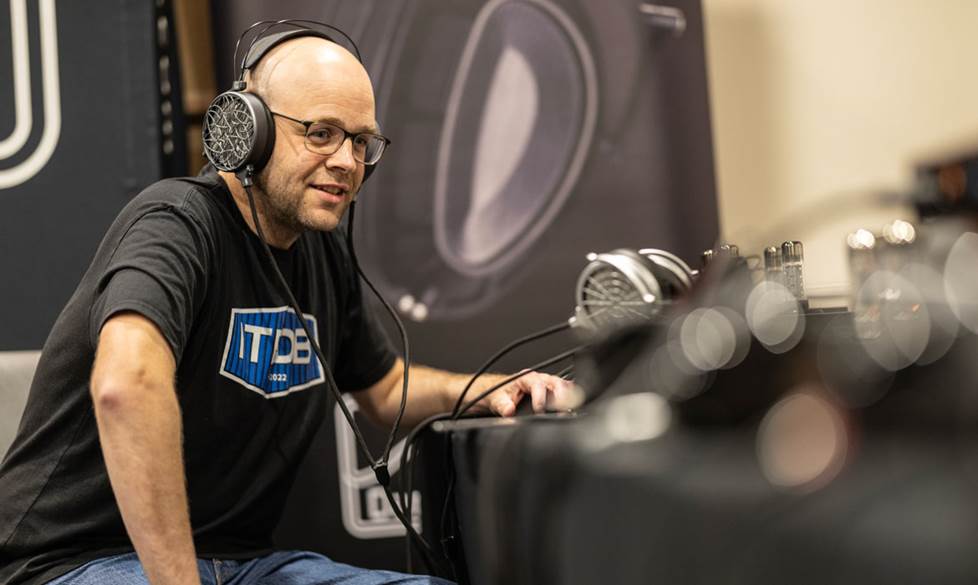 Dan Clark Audio Corina electrostatic headphones, HeadAmp's Blue Hawaii amp, and Adrien Young/Tony Allen's album Jazz is Dead all seem like they're made for each other
I spoke to several guests who had come from up and down the Pacific coast, NorCal to San Diego. And a solid percentage flew in from all over the country. We were here for one reason: to immerse ourselves in the world of high-performance headphones — or as we often call it amongst ourselves, "This Hobby."
Our trip from VA to Cali
I flew in from Crutchfield HQ in Virginia the day before the show, my first trip ever to California. To make the most of it, we decided to attend CanJam then travel up the 405 through LA and visit Dr. Sean Olive, director of acoustic research at Harman/JBL. After the show, we visited the company's Experience and Research Center in Northridge.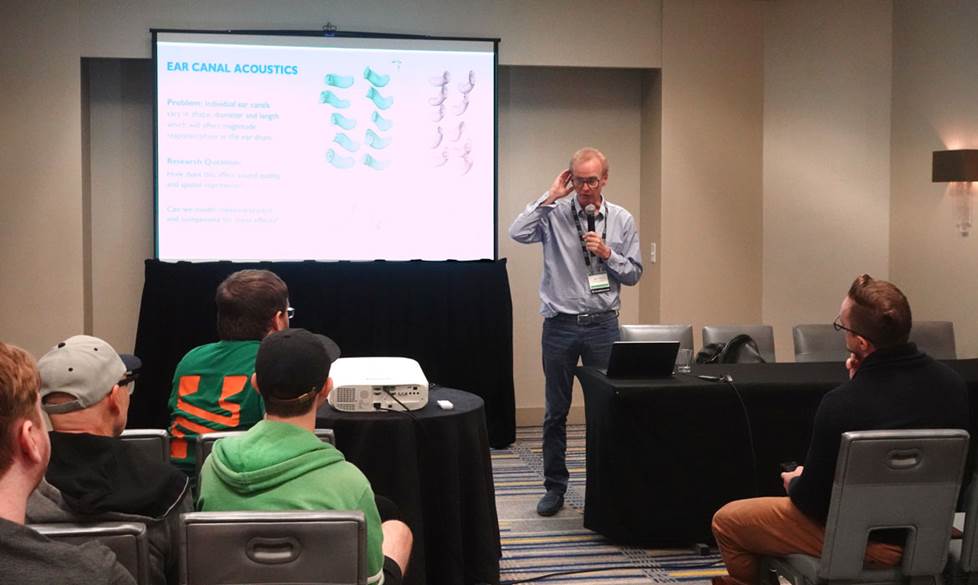 Dr. Sean Olive played to a packed house of headphone enthusiasts for his seminar "The Harman headphone target curve: 2023 and beyond."
Dr. Olive — who had one of the largest crowds for his seminar at CanJam — is known for leading arguably the most important publicly available research on headphone sound. The series of studies which ultimately birthed the "Harman Target" listening curve.
I had to bring my laptop, camera, and other gear, so I wanted to travel light when it came to headphones. Luckily, wireless noise-canceling earbuds are more effective than ever. I auditioned a set of Devialet Gemini II earbuds, with the "Opera de Paris" gold finish. They managed to silence the throbbing plane engine — to the point I could listen to podcasts from my phone at about 25-30% volume.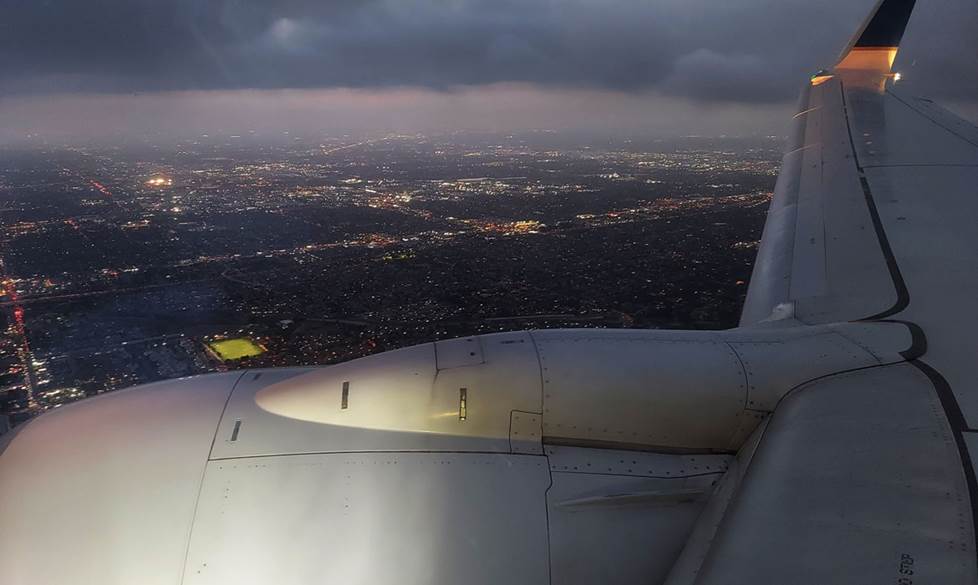 The Devialet Gemini II earbuds helped quiet the engine noise as the plane descended on the San Fernando valley.
The Gemini IIs also delivered surprisingly deep bass punch for their compact size — a strong foundation to my Qobuz "Cali playlist" of West Coast hip-hop classics. As we descended on the San Fernando Valley, the bassline of 2Pac's "I Ain't Mad At Cha" thumped with authority while the iconic chord progression bounced with clarity.
When the plane landed, I snapped the earbuds into their gold-plated charging case and slipped them in my pocket. Ready to hit LA and enjoy the show.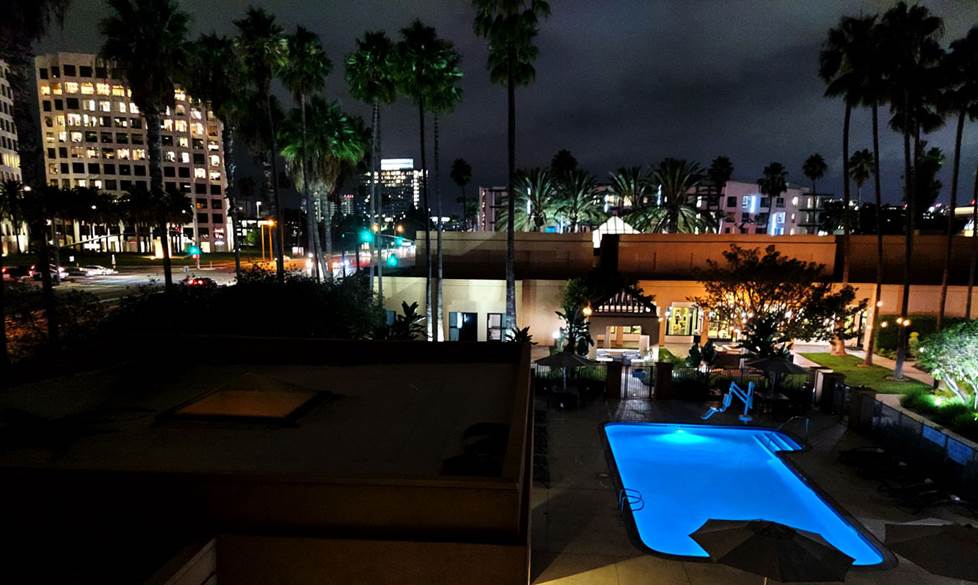 My first night in OC, the Friday before the show.
The world's best gear — and so much more
Around the convention, headphone aficionados would punctuate conversations with the phrase, "This hobby," — along with a knowing nod or shake of the head. Other enthusiasts have adopted the phrase, "The Hobby," most notably sports card collectors. But there was no mistaking what the capitalized "This" referred to when walking in and around the Irvine Marriott.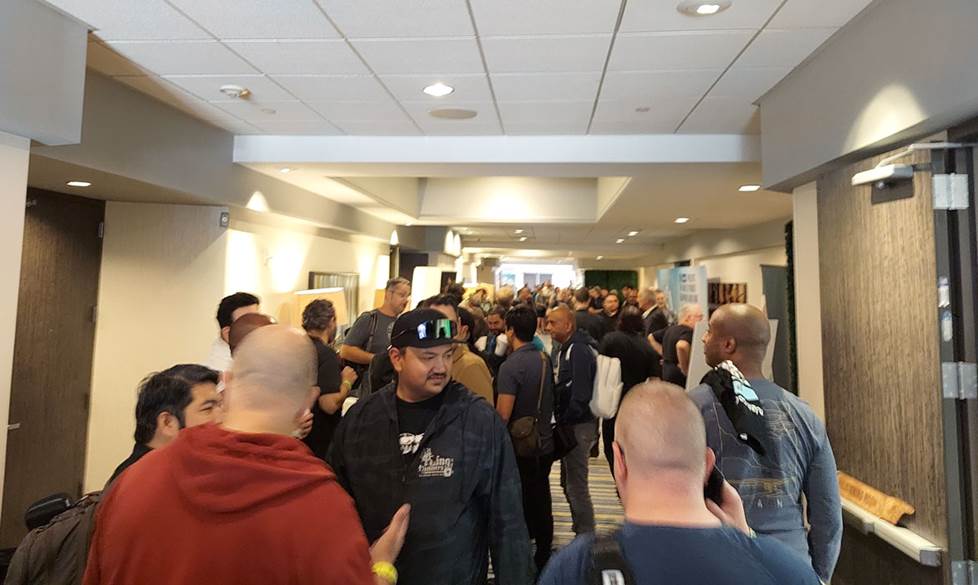 The line on Saturday morning to get into the show stretched along the main hallway, spilling outside to the breezy California fall weather.
And CanJam had it all: over-ear audiophile headphones, in-ear monitors (IEMs), amps, DACs, and portable audio players. There were different driver technologies and materials, different types of amplification, and different cables. Plus, seminars that covered topics like, "myths about measurements," the "time-masking of the human ear," and "how Interpolation Filters and transients affect sound quality." Throughout the show, there were plenty of sights and sounds for headphone fans to geek out on.
Brand new releases
During a layover on my way to California, I learned that the Meze 109 PRO Primal headphones would debut at CanJam SoCal. So, I was pumped when I saw the company's acoustic engineer Mircea Fanatan hanging out in the front hallway. He took me to Meze's secluded space tucked away from the main ballroom.
This limited-batch edition of the company's popular — and comfortably relaxed — 109 PRO open-backs features hand-carved earcups that are a tribute to the company's home and roots in Romania's Maramures region. The 109 PRO Primal earcups are intricately sculpted using the region's traditional woodworking methods. When I interviewed founder and lead designer Antonio Meze last year, we talked about how Maramures' old-world wooden structures and objects influenced his approach to design.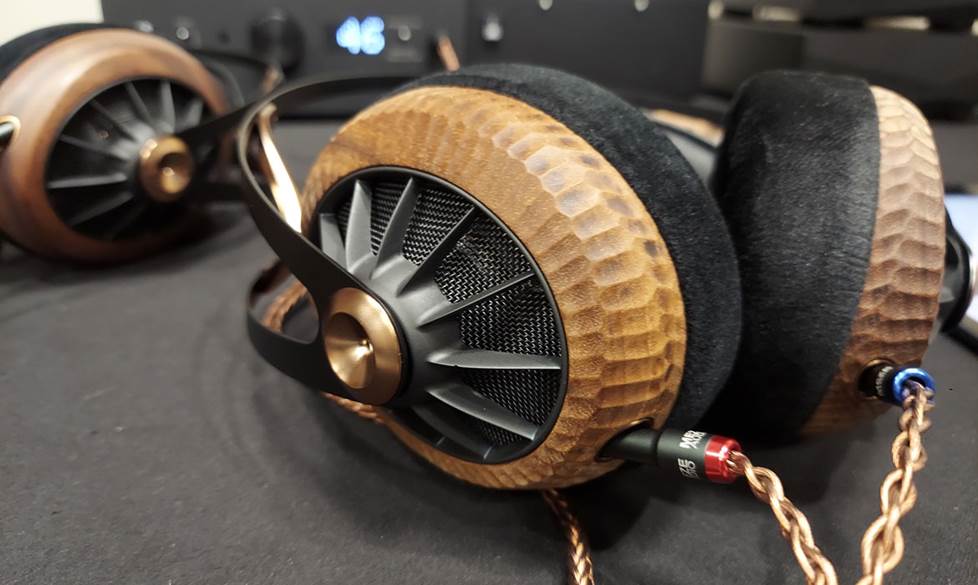 The Meze 109 PRO Primal headphones feature hand-carved earcups that serve as an homage to the company's Romanian roots.
"When I step back and think about the process and attention to detail, [my sensibility] very much comes from there," said Meze. "All my life, I've learned about architecture and craftsmanship that last."
But they weren't the only company with brand new headphones and an interesting tale about wooden earcups. Audio-Technica brought the only set of ATH-AWKG closed-back wooden headphones currently in the US. They were so new that the company hadn't finalized a formal release for them yet — they wanted the country's most discerning headphone fans to get a first look.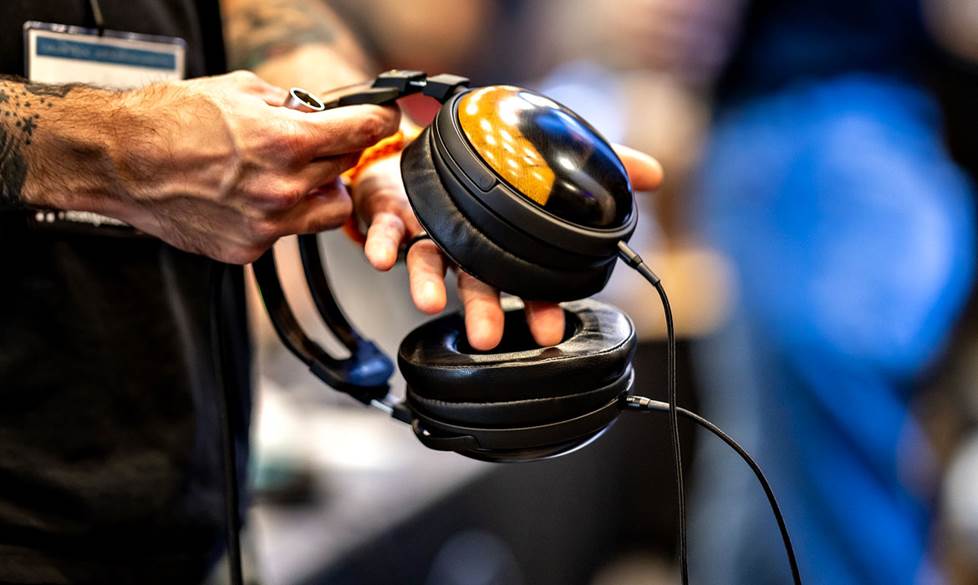 The Audio-Technica ATH-AWKG's aged Japanese persimmon wood earcups — from responsibly harvested trees over 100 years old — glistened under the show lights.
The earcups are made from a rare and valuable Japanese persimmon wood with a mysterious black pattern called "Kurogaki.'' From Audio-Technica's description, the Kurogaki pattern is only found on trees that are over 100 years old, and it's even rare in those trees. Since it is a protected wood, it can only be harvested naturally and through a very specific registry system.
Listening to the headphones, the aged wood gives them a delightfully natural timbre while keeping all frequencies firmly in control. The busy CanJam show floor isn't the best place to evaluate headphones, but these headphones did a reasonably good job of isolating sound. I'd definitely like to spend more time with these headphones — just holding them in my hands was a treat.
CanJam attendees — a fun bunch to be around
But the biggest treat of the weekend was meeting fellow headphone enthusiasts from all over the map. This hobby might seem intimidating from the outside, with all the technical lingo and passion. But what I found on the CanJam floor was a largely respectful crowd, welcoming of personal audio fans at every level of the hi-fi journey.
And I learned some were further along than you might think! When I first noticed 11-year-old Liam playing games on his phone, wearing noise-canceling over-ears, I thought maybe he was just tagging along with his dad. But when I talked to his father, Shane from Van Nuys, I discovered that Liam himself was a budding audio aficionado — attending his second CanJam.
Liam and Shane grew their love of this hobby back in the early days of the pandemic, when they both started researching headphones and each built their own personal listening station. Shane has helped broaden Liam's musical tastes with "New Music Thursday."
Shane would play different artists from different eras on the way to school — "Hendrix one week, Dylan the next, then we'd go to Bieber or something contemporary," he said — and they figured out what Liam liked and didn't like, so they could home in on his tastes.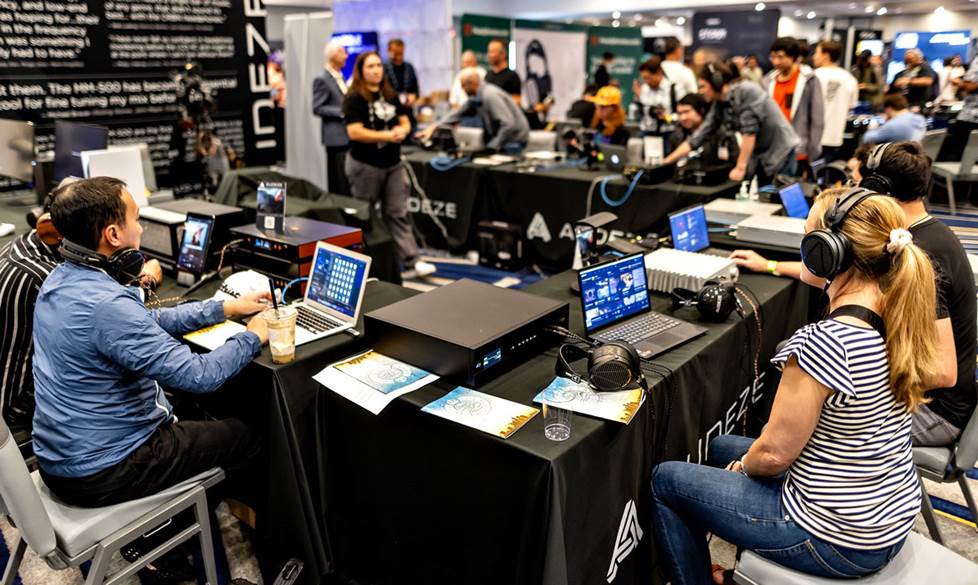 The Audeze booth was busy all weekend, but well-spaced with plenty of headphones, so attendees could take their time trying out gear.
Shane told me that Liam tended to gravitate toward later '90s, early 2000s pop/punk rock like Zebrahead and Sum 41. Liam's starting to pick up on the technical aspects of the gear and Shane pointed out that they are learning it all together as father and son. And Liam has quite the formidable listening setup, swapping high-end IEMs and Sennheiser HD 600-series headphones in a DAC/amp stack from Schitt audio. (Liam laughed and said he enjoys telling his friends about that last one.)
As always, Focal had one of the largest booths, with their impressive lineup of wired headphones driven by the formidable Naim Uniti Atom HE amp. At the end of their booth, we saw San Diego resident Marcy finding a groove with the flagship, beryllium-infused Utopia headphones. The way she moved to the beat was quite a contrast to the stoic, "discerning listener" stare that you see at these shows. But she explained that to her, it's as much about "feeling the music" as hearing it.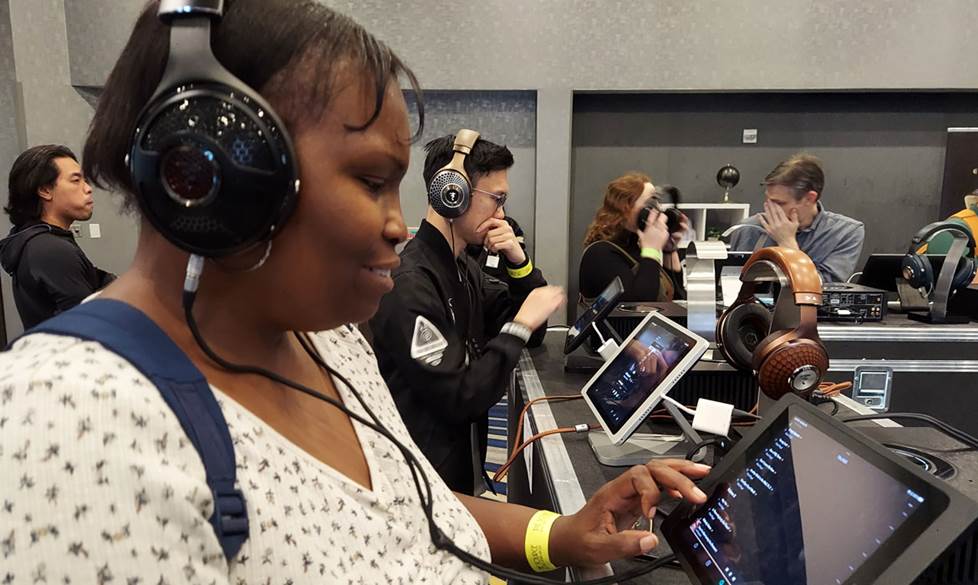 Marcy from San Diego has a large collection of high-end headphones from Sennheiser and HiFiMan at home and was looking for her next great set.
When I asked her what made a great headphone, she said that it must grab you in some way. She said most of the headphones at the show were "great at one thing or another," and she could appreciate them for their technical prowess. But when she finds a headphone that moves her, she said, "I know when it hits."
Marcy said she attended one of the first CanJam SoCal shows back in 2009. She was amazed at how much the event had grown since then, as she glanced around the large ballroom. But the biggest change to her? "The valet parking," she said with a laugh. "It was free to park back then."
The most talked-about Focal headphones at the show were the wireless Bathys. I wrote a profile on Focal's Mégane Montabonel, where she detailed the development of these excellent noise-canceling headphones. "It's hard to believe that noise-canceling headphones can sound as good as some of the best wired headphones," said Brent, another repeat CanJam attendee, who used the Bathys on his travels from Louisville, KY.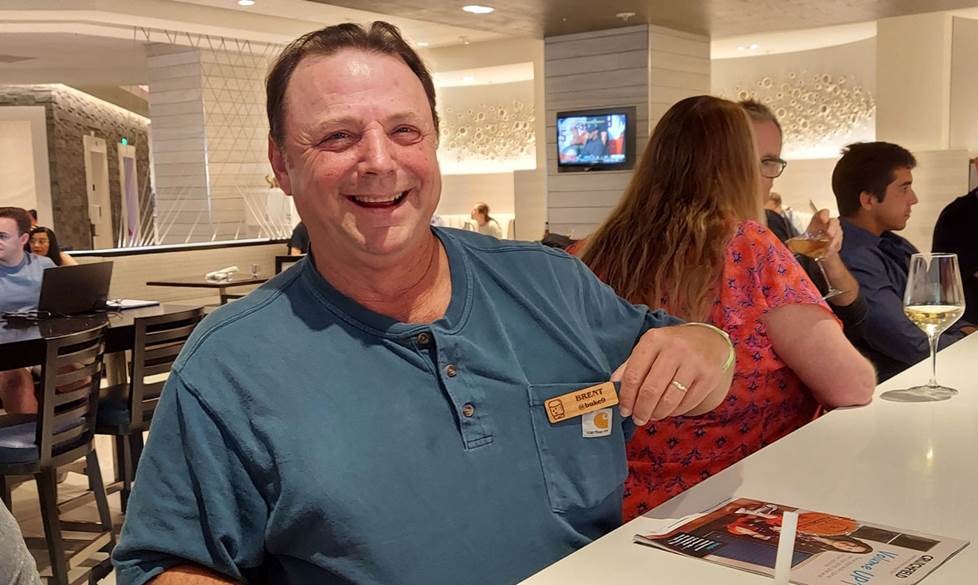 Brent said he comes to CanJam to meet up and talk headphones with his Head-Fi "Watercooler" buddies, as much as he comes for the gear itself.
Brent is a proud member of the famed "Watercooler" board on Head-Fi, a free-flowing discussion group for the most fervent headphone fans, designed to keep "the tone respectful and the vibe sincere." I caught Brent at the hotel restaurant, and you couldn't find a better ambassador for the Watercooler or this hobby.
Brent has been to 14 CanJams across the U.S. and can rattle off gear he's tried over the years the way some can name old team rosters. He told me that he makes a point to make CanJam NYC and SoCal every year, and traveled here this year with his wife. He said the two of them support each other's hobbies and have made lifelong family friends from them along the way.
Some gear I've been longing to try
Even though I'm fortunate enough to try a lot of great headphones at Crutchfield, I don't get always get my hands on everything. So I was glad to get a few moments with some newer gear. The Yamaha YH-5000SE Orthodynamic headphones are the company's new statement piece, built in their grand piano factory in Kakegawa, Japan. "Orthodynamic" is Yamaha's classic take on planar magnetic drivers, revived from their 1970s-era models.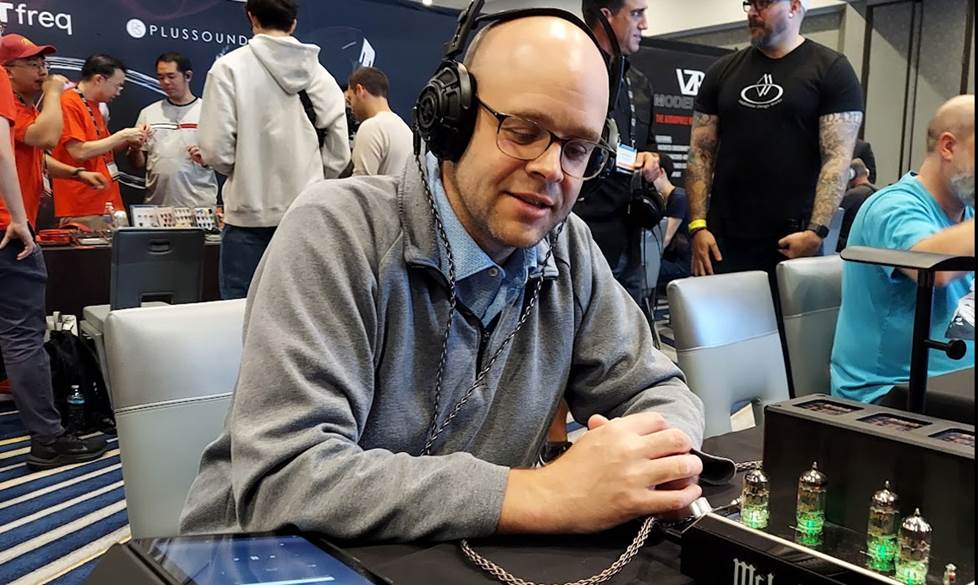 I listened to the YH-5000SE headphones through both the McIntosh MHA200 tube amp and Yamaha's own HA-L7A solid-state amp and it took on the best characteristics of each.
They've taken it up a notch since then, with a strong, lightweight magnesium frame. It's a very open-air headphone, so the noise of the crowd made it especially hard for critical listening. Still, I could detect a larger-than-average soundstage and pronounced bass that had my head nodding.
Perhaps the headphone I was most looking forward to trying was the MM-100 over at the Audeze booth. Since the company is headquartered in the OC, CanJam SoCal is their "home show" and they appropriately had one of the more impressive setups. Back in 2009, the company started with a half a booth at the show — and now they are a major attraction.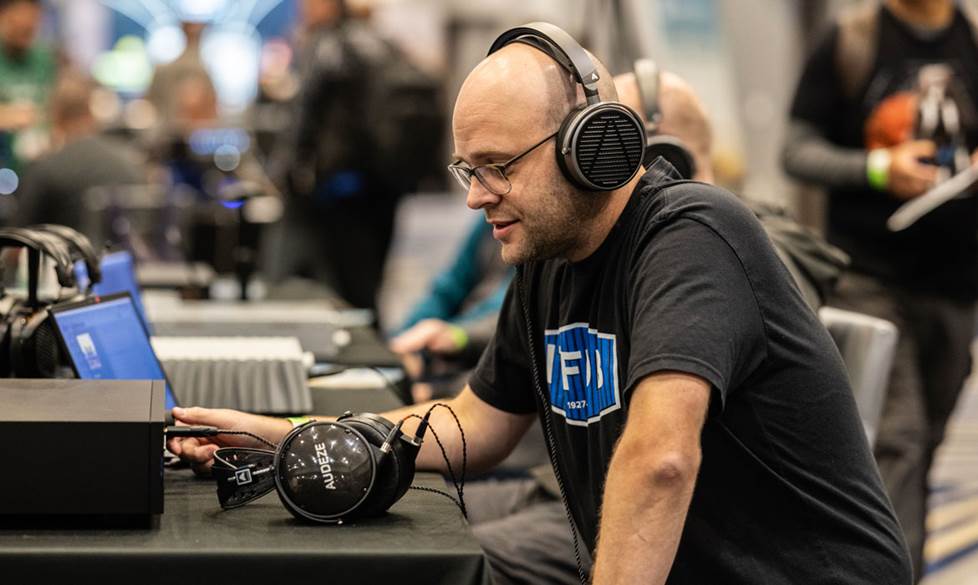 I finally got a chance to listen to the MM-100s, Audeze's second collaboration with legendary mixing engineer Manny Marroquin.
The MM-100 is the latest in the company's line of professional headphones, and second collaboration with studio legend Manny Marroquin. I spoke to the 14-time Grammy winner last year when Audeze released the top-tier MM-500 headphones, that he used to mix Kendrick Lamar's latest album.
Those MM-500s are among my go-to headphones, particularly for the nuance and clarity in the vocals and sub-bass. I found that the MM-100s sacrificed little in the way of sound, yet were much lighter and clamped less than the full-sized studio cans. They deliver an even planar sound with a neutral tuning — these are primarily designed for creating music, after all.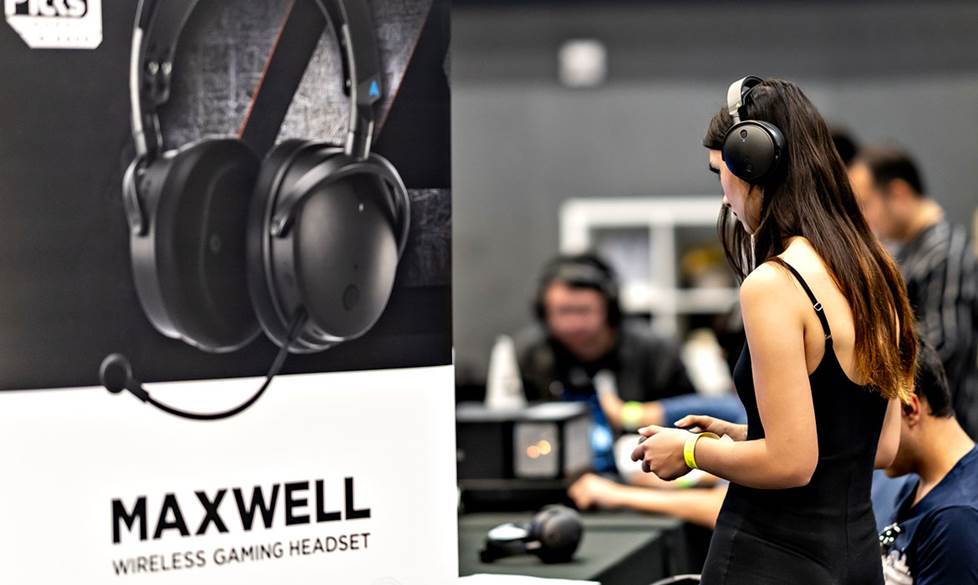 Audeze's Maxwell gaming headset was one of the more popular headphones at this hi-fi show.
The headband and ear cups were closer in design to the company's well-received
Maxwell gaming headset
, which were also on hand. (Read our
hands-on review
.) Those headphones generated a lot of buzz at the show, where Sony's recent acquisition of Audeze was a hot topic of discussion.
Event listening
Throughout the weekend, Warwick Acoustics had a 30- to 45-minute queue for their two all-in-one electrostatic headphone systems, the Bravura and the $36,000 Aperio. To combat the showroom noise, they constructed their own soundproof booth. I've had the chance to audition the Aperio at my home, so didn't want to hold up the line for long.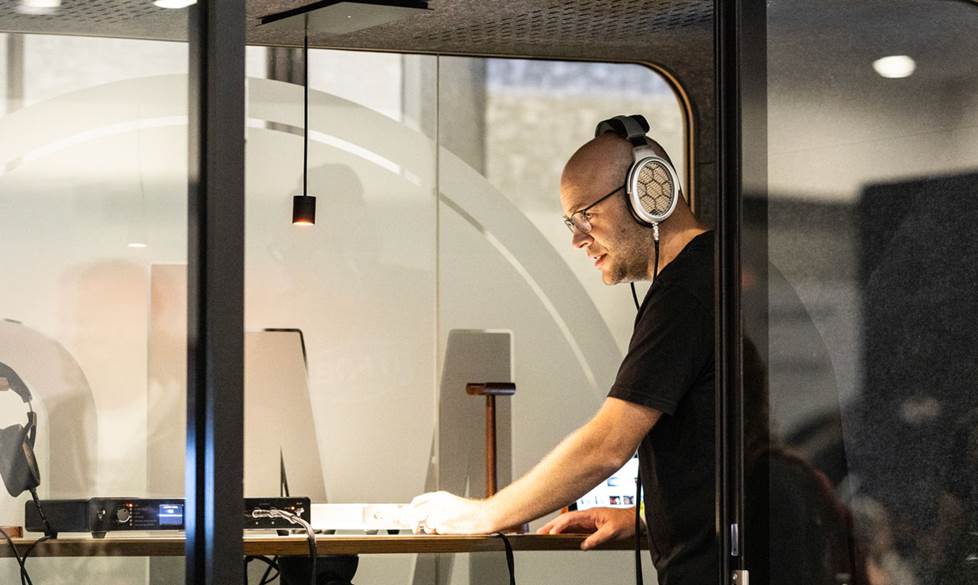 I enjoyed a moment with Warwick Acoustics' top-flight electrostatic systems inside their soundproof listening booth.
But I couldn't be that close to these special headphones and not hear the BeeGees "Massachussets' cut that made them so transcendent at my house.
Not to be outdone, Sennheiser had their full lineup of iconic headphones, including the 600- and 800-series headphones, along with their IE 600 and IE 900 IEMs. But far from their booth, up in a 5th floor suite, they took groups of three to try what's become their most legendary — nearly mythical — model of all: the $60,000 HE-1 electrostats. (Complete with their marble base and rising, glowing vacuum tubes.)
It's been a few years since I had some time with the HE-1, so I picked a couple of my favorite tracks. I loosely kept to a theme of California-based artists throughout the weekend and first chose Stephen Stills' demo version of "Suite: Judy Blue" on the Just Roll Tape album. It's completely stripped down, with just Stills and an acoustic guitar. Though not the cleanest recording — distortion even pops through — it was quite the raw, intimate experience through the HE-1.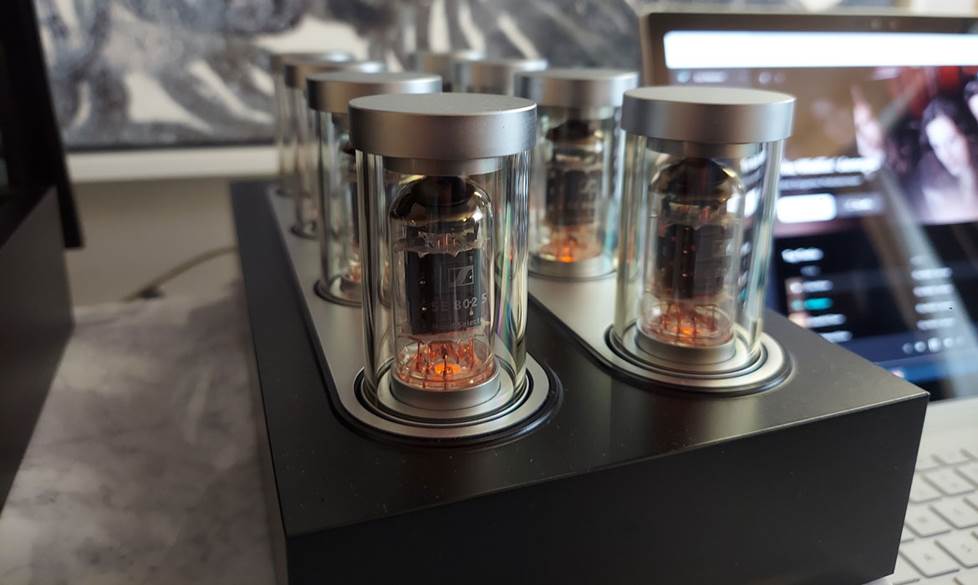 As soon as the glowing tubes rise from the marble base of the legendary Sennheiser HE-1, you know you're in for something special.
Switching gears slightly, I put on Warren Zevon's "Keep me in your heart while I'm gone." This was the track I used for a tribute video I made for my dog Herbie, who passed away earlier this year. (I actually used the Sennheiser IE 200 when editing the video.) That track always gets me now, but with the textured dynamics of the HE-1, it was like the guitar chords plunged straight to my heart.
Meeting the experts
One of the best parts of CanJam — and shout out to Founder Jude Mansilla and Director Ethan Opolion for figuring this out early on — was the access you get to some of this hobby's brightest experts. It wasn't just the seminars — audio engineers, designers, and R&D specialist like Dr. Olive, Axel Grell, Dan Clark of Dan Clark Audio, and Dmitry Grigoriev of HEDD all wandered the show floor.
Same with some of the leading reviewers, journalists, and content creators. Even Danish engineering company Bruel & Kjaer was represented — they had their B&K 5128 Head and Torso Simulator on display, the industry standard measurement instrument for headphones.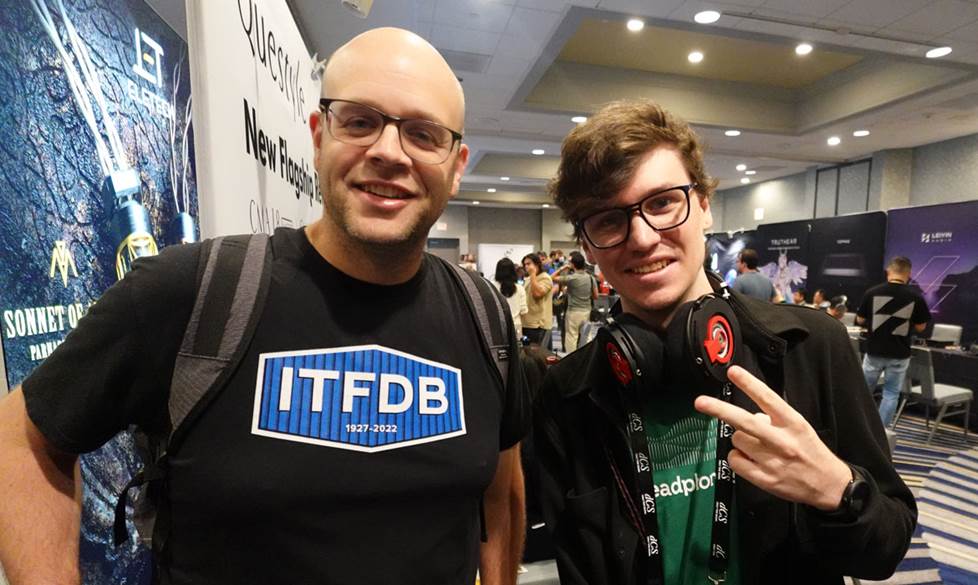 I talked to popular YouTuber/Creator DMS — in my opinion, one of the sharpest reviewers online — and tried his new Omega headphones (around his neck) that he designed and built himself.
A trip to JBL and the birthplace of the "Harman Curve"
On the the Monday after the show, I visited what you could call the mecca of headphone measuring. I met Dr. Sean Olive in Northridge at the Harman/JBL Engineering center — where the original Harman Target blind tests and studies took place. Dr. Olive and his colleagues are at work refining their research and exploring new headphone frontiers.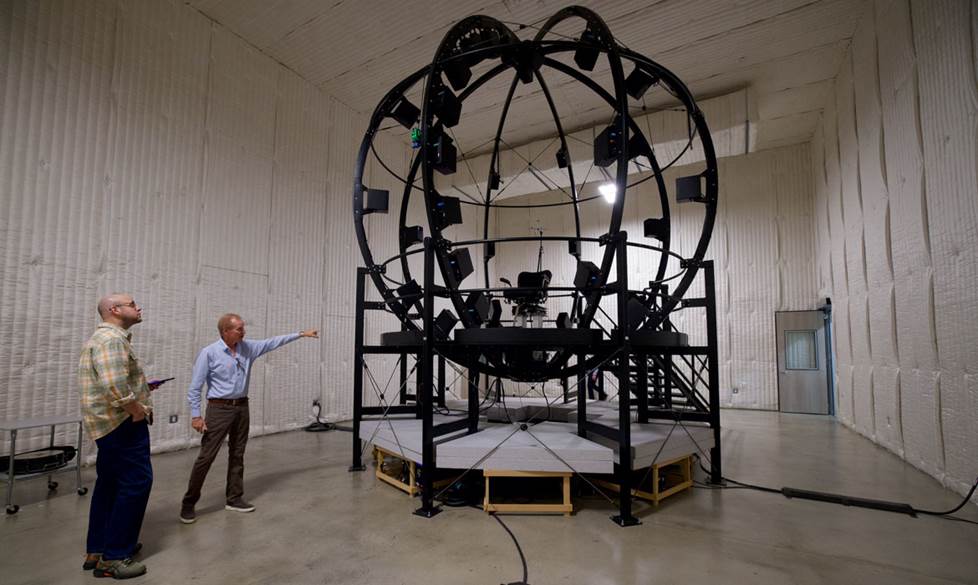 Dr. Olive took me to see Harman/JBL's mythical Hypherion sphere — used to research personalized HRTFs for improving stereo sound and spatial audio. Images at Harman by Chris Michael.
I'll have a full article on my visit soon, but I can say that the Harman engineers are focusing on a few key areas. They are concentrating their efforts on the Head-related Transfer Function (or HRTF) and its relationship to
spatial audio
. I sat inside the formidable hypherion sphere they built for this, with 22 JBL speakers fully surrounding me.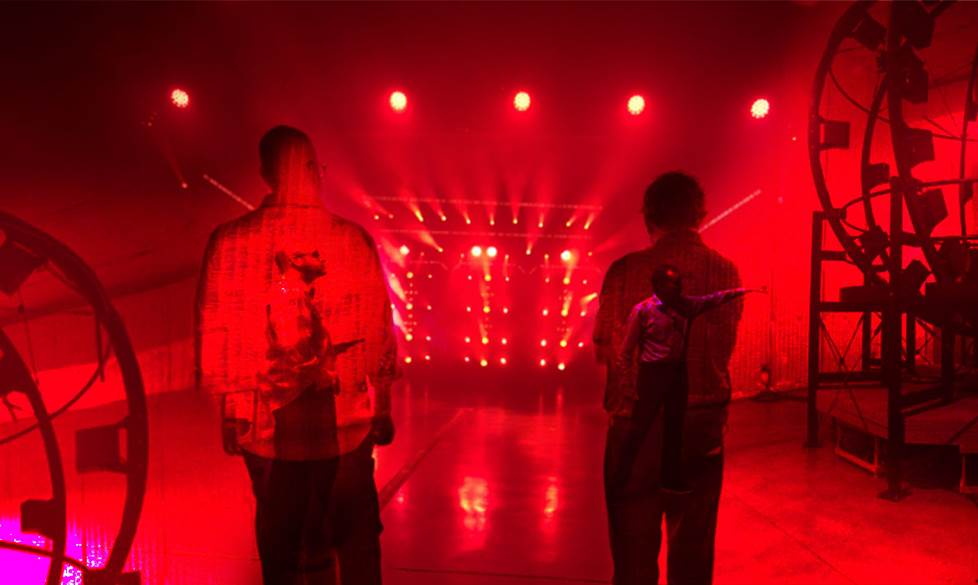 As the chef's kiss to our visit, JBL's professional PA team gave us the full light, laser, and smoke show that they demo for major arenas and stadiums. I felt like I was about to take the court!
They are also doing further research on the ear itself, to help further inform the Harman target and to improve the personalization of sound. I'm still wrapping my head around all that I saw and heard, but it was fascinating to see Dr. Olive in his element — and learn a little bit more about his life and background.
Final thoughts on a fun, enlightening CanJam weekend
All in all, even though I experienced and heard a lot, I didn't come away with the same whirlwind feeling I had in New York, or even at last year's Axpona show. I know I gave California a lot of the credit for the relaxed, welcoming vibe. But looking back over the weekend, I think there might be more at play.
This weekend, I found myself in deeper conversations that stretched beyond "what are the best headphones you've heard today?" or "what gear do you have at home?" Yes, they certainly started there — it's super fun to talk about that stuff and it's what got us all here in the first place. (One of my favorite debates of the weekend didn't directly center around headphones at all — "If an alien landed on earth, which song would you play for them to explain rock n' roll?")
But I made a point to learn more about the people I met — or even knew from shows in the past.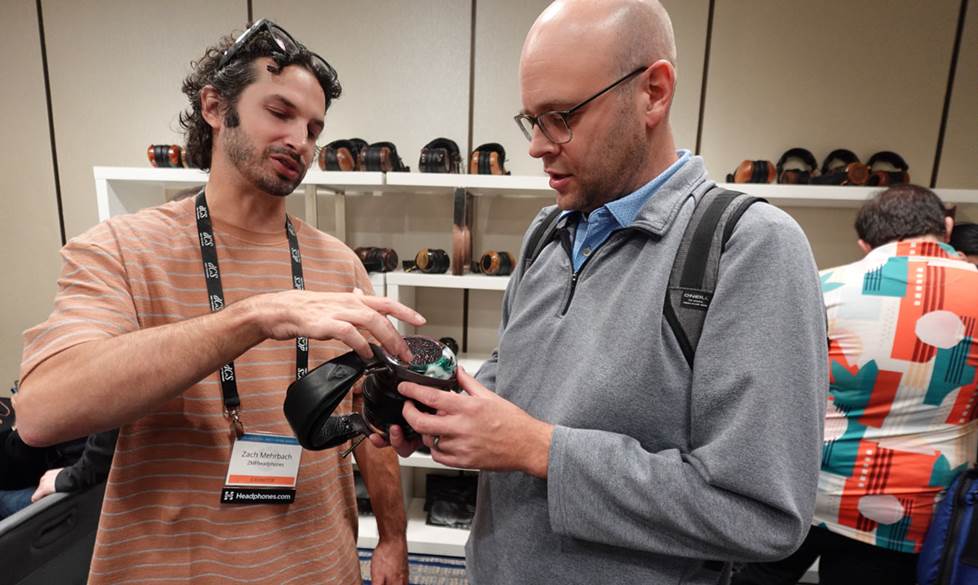 Zach Mehrbach of ZMF headphones showed me how they create their unique earcups.
The more I travel to these shows, the easier it becomes to open up, to be vulnerable, and to scratch the itch to find out more about people. What makes the brightest minds in headphone engineering "tick"? Why do they endlessly pursue improving the listening experience for us all?
Or what moment, what memory, or what person was so unforgettable that it would push a fellow enthusiast into This Hobby? Where we find ourselves traveling from show to show, scouring message boards, reading research reports — trying to fill an insatiable thirst for knowledge and looking for an "end-game" headphone we know doesn't truly exist.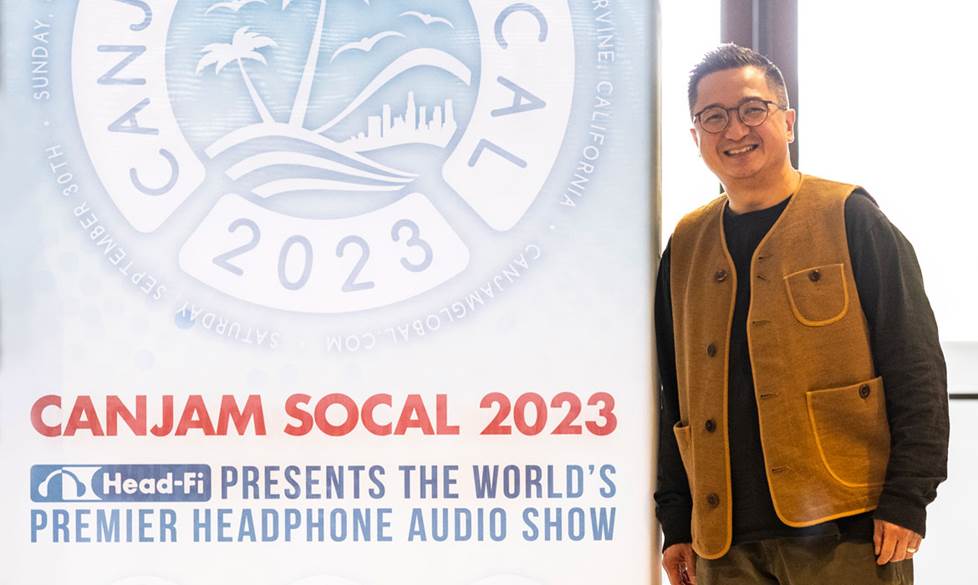 Head-Fi founder Jude Mansilla (pictured) and CanJam Producer Ethan Opolion have helped cultivate a passionate, informed, and ever-growing headphone community.
We often talk about how fulfilling personal audio — or audio, or just music, really — can be on its own. It's an escape that can somehow make you feel more present. It can conjure up safe, familiar feelings, while also helping you navigate new complexities.
But CanJam SoCal 2023 made me think about personal audio and This Hobby's role as icebreaker. It's the shared experience, a common ground that attracted so many of us from different backgrounds to this show — or to those "Watercoolers" around the internet. It's an invitation to learn more about each other, to give as much or as little of ourselves as we feel comfortable putting out there, and ultimately to care.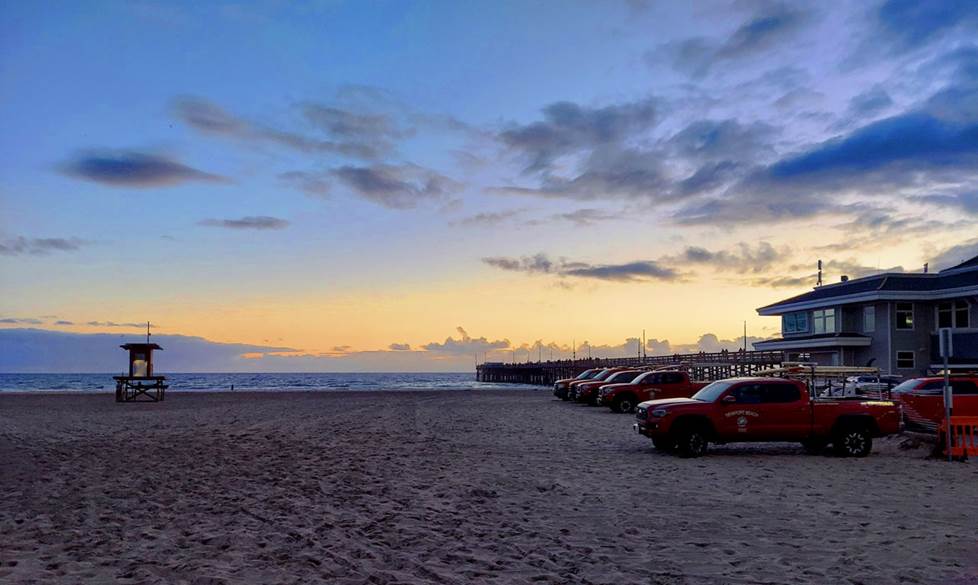 As the sun set on Newport Beach and CanJam, I reflected on all the fulfilling conversations and interactions from the weekend.
Maybe it's the times (or that so much is available with an impersonal click on our devices), but we've become so guarded that interactions with others can often feel cold and calcified. It takes the sharing of thoughts and feelings to melt or chip away at that iceberg a bit. CanJam SoCal 2023 was filled with genuine warmth, curiosity, and consideration for others.
I guess dissecting graphs and debating the strengths of competing driver philosophies is a good place to start the conversation.
We're here to help
Have questions or just want to talk headphones and audio? Contact us today.
Our expert Advisors know this stuff inside and out. And free lifetime tech support is included with your Crutchfield purchase.